Track-only McLaren P1 GTR will produce 1,000 PS of power.
Accompanying the McLaren 675LT is the all new, track-only version of the limited edition McLaren P1 hypercar - the P1 GTR. With the Ferrari FXX-K in its crosshairs, the P1 GTR  is tuned for ultimate performance; allowing the owner to experience the sheer thrill of track racing. Based on the road-going McLaren P1, the GTR version adds several race-spec upgrades for improved aero efficiency and better downforce at high speeds. Finished in the famous Harrods livery flaunted by its predecessor, the F1 GTR, the P1 GTR comes equipped with an aggressive carbon fiber front splitter and side air canards for improved flow. The front track is 80mm wider than the standard P1.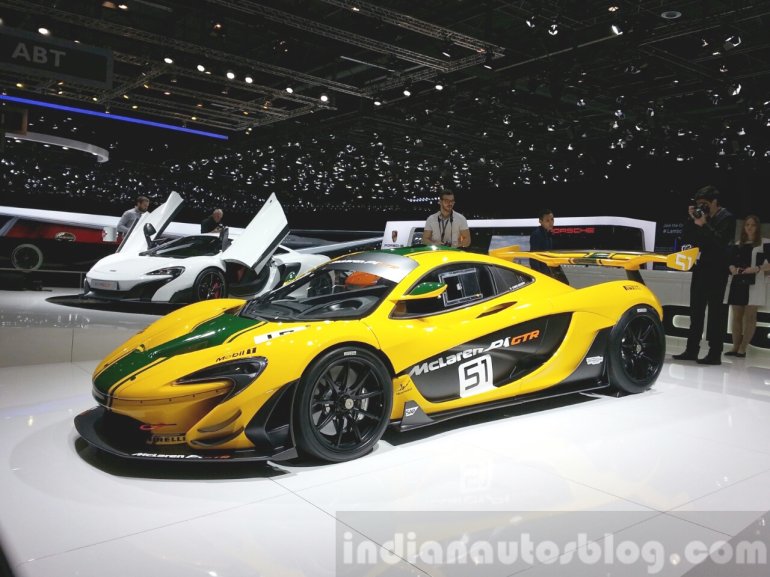 At the side, it comes with a sleek aerodynamic blade which cleans the flow of air along the car's side. The P1 GTR now sits 50 mm lower on centre-locking 19-inch motorsport alloy wheels shod with Pirelli slick tyres. The conventional door windows are replaced with motorsport-spec polycarbonate "sliding ticket windows' at the driver's side, while the glass roof from the normal P1 is replaced with carbon fiber panels for saving weight.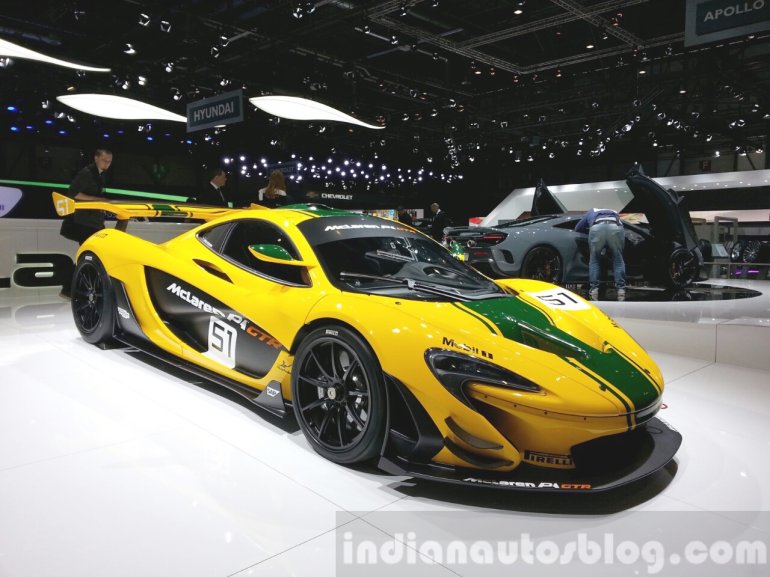 The main highlight of the rear is the large fixed wing, which sits 400mm above the rear bodywork. Along with front aero upgrades, the rear wing promises a downforce of 660kg at 240 km/h (a 10 percent increase). The other highlight are the large twin exhaust pipes, made from F1-grade Inconel and titanium alloy.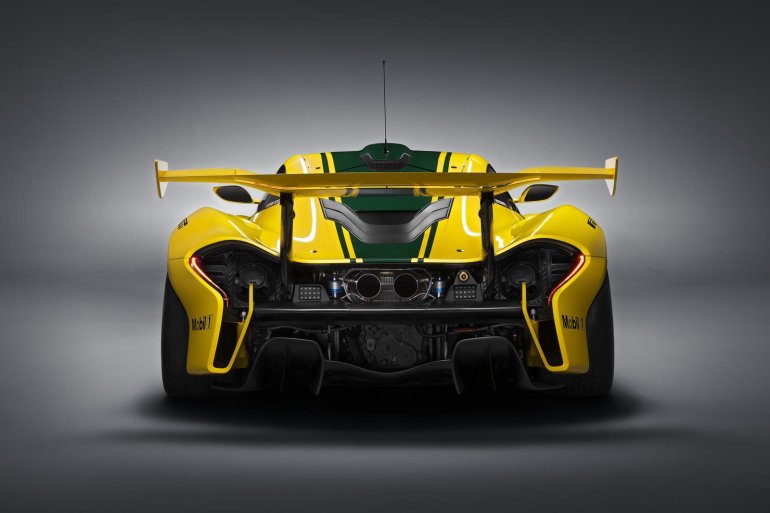 Inside, the McLaren P1 GTR has been completely stripped of most creature comforts found in its road-going counterpart. The interior reveals a single driver's bucket seat with an F1-style steering facing the driver. It retains the TFT instrument display and the flowing center console, while the whole cabin is trimmed with bare carbon fiber. McLaren claims that the P1 GTR's weight saving measures combine to strip out 50 kg over the road-going model.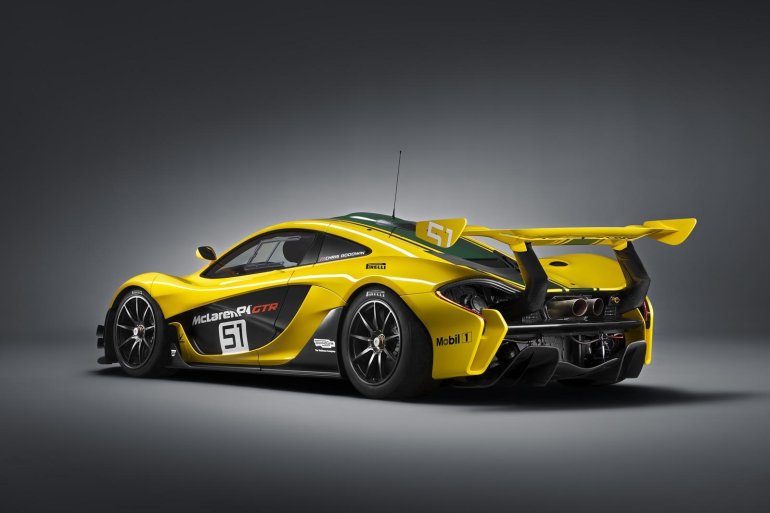 The P1 GTR sources power from a twin turbo 3.8-liter V8 engine, which is tuned to produce 789 bhp. The engine works in conjunction with an 197 bhp electric motor, therefore producing a total output of 1000 PS. Transmission details haven't been divulged, although it will most likely be race-spec sequential box.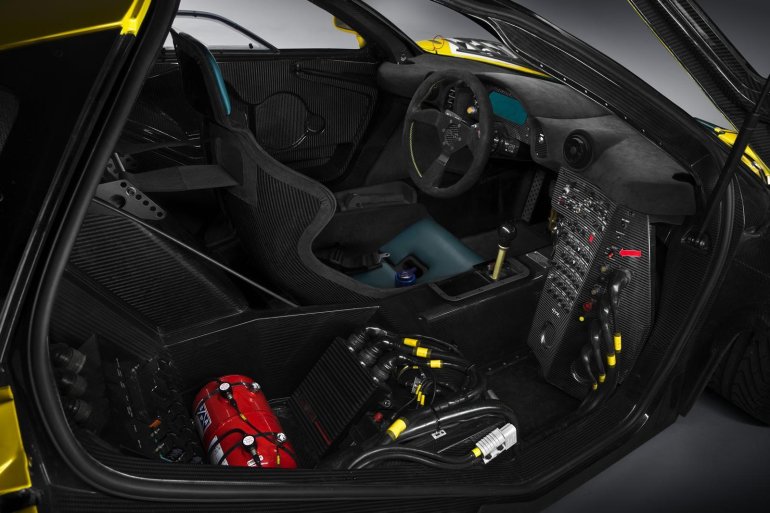 The McLaren P1 GTR will be built in very limited numbers, once the total production of the road-going P1 ends. Customers who own a P1 are only eligible to acquire a P1 GTR from the factory. Owners will be subjected to driver's training from McLaren's best instructors and enjoy access to the F1 simulator, before getting their hands on their P1 GTR.
McLaren P1 GTR at the 2015 Geneva Motor Show - Image Gallery.
McLaren P1 GTR - Press Release
[Can't view the press release above? Head to Slideshare.]