McLaren has unveiled its new supercar, the McLaren 650S, at the Geneva Motor Show. The 650S would be positioned between the MP4-12C and the P1 and launches in March 2014 in the UK.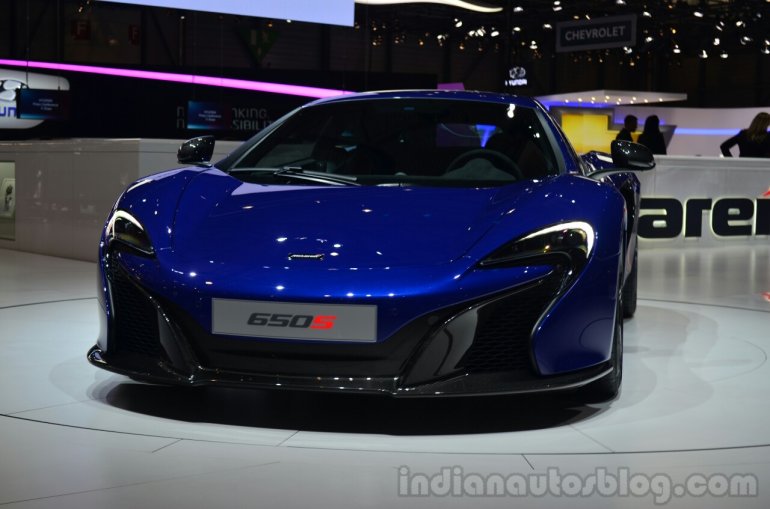 The new supercar is powered by the same M838T twin-turbocharged 3.8-liter V-8 engine from the MP4-12C, except that here it produces 641 bhp at 7,250 rpm and peak torque of 678 Nm at 6,000 rpm. Weighing just 1,330 kg, the 650S has a top speed of 333 kph.
The car would be available as a coupe and with a retractable metal roof.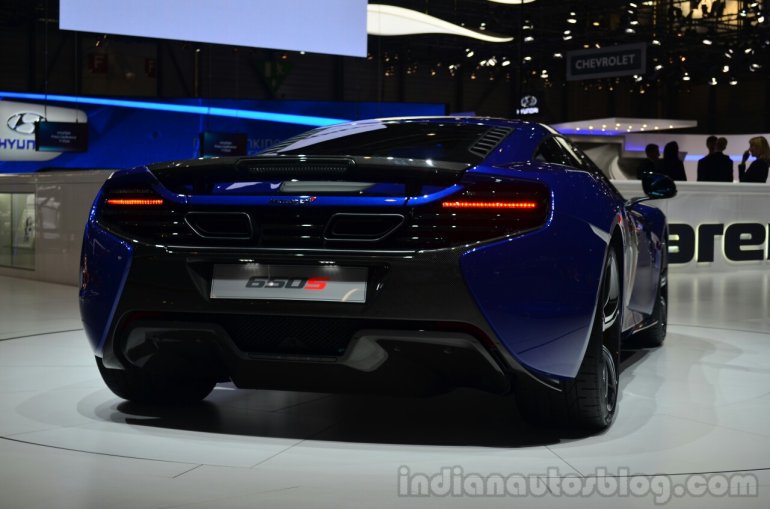 The 650S also previews McLaren's new design language that features a front bumper sitting under LED headlamps, featuring an integrated front splitter. The splitter is met by door blades that direct air from its trailing edges.
The new car gets the same drag co-efficient as the MP4-12C, with an increase in downforce by 24 percent at 150 mph. The compact mid-mounted engine is cooled by radiators that are fed by the large air intakes behind the car's dihedral doors. The five-spoke aluminium alloy wheels have been fitted with Pirelli P Zero race tyres.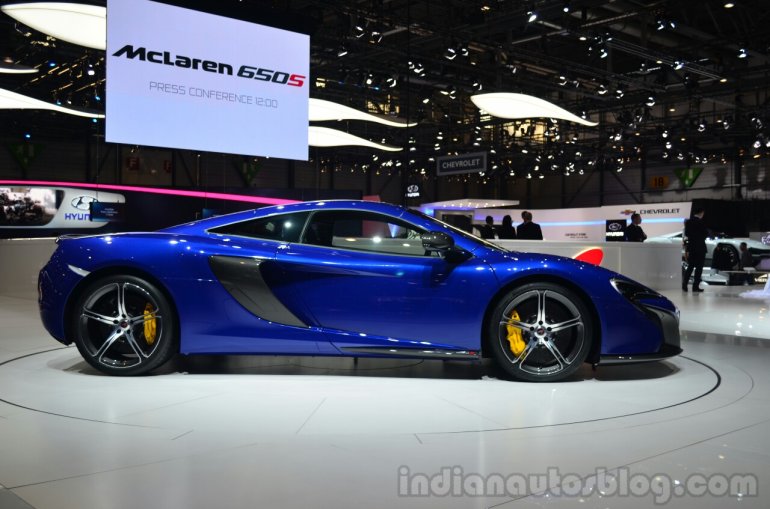 This car also gets McLaren's Proactive Chassis Control suspension system.
We will update this story later in the day with interior shots and a press release.