British supercar makers McLaren unveiled their latest racing equipment, the McLaren 650S GT3, at the 2014 Goodwood Festival of Speed. The race car will compete in GT3 championships worldwide starting from the 2015 season.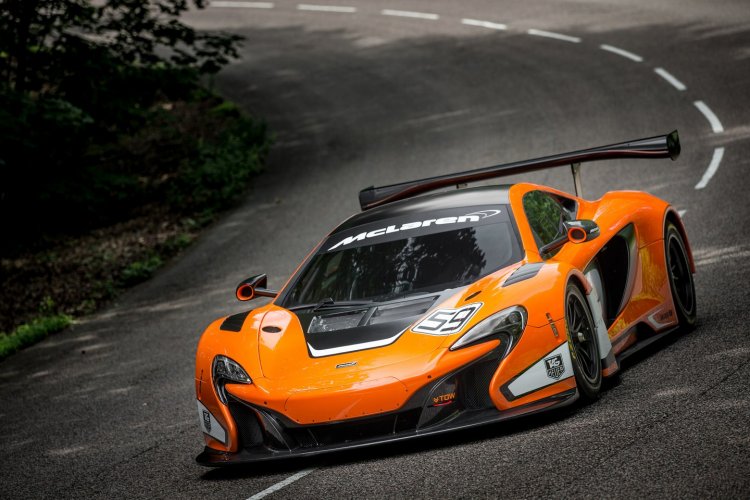 The 650S GT3 will succeed the 12C GT3 which has been representing the marque in competitions for the last three years, collecting 3 championship titles, 51 race victories and 71 podium finishes till date.
Based on the 650S road car's carbon fibre Monocell chassis, the body of the track-only GT3 version has been fine tuned using CFD (Computational Fluid Dynamics) and other simulation softwares to achieve higher aerodynamic and cooling efficiencies.
The familiar McLaren face is made purposeful by the aggressive front splitter and the large air-intakes that are designed to improve cooling performance. The rear gets a massive fixed spoiler which works in tandem with the splitter to keep the GT3 surefooted on the tarmac.
Further, the supercar is made track-ready with revised suspension geometry, wider track and updates to the overall setup which enhance the endurance.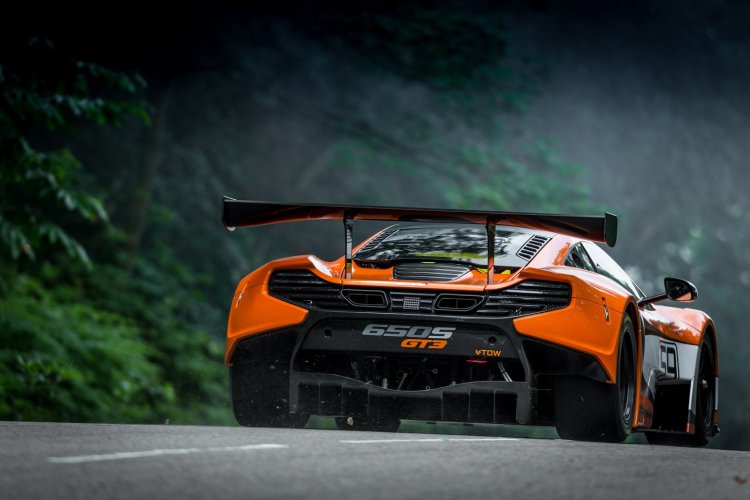 On the inside, the McLaren 12C GT3 protects the race driver by means of FIA-approved roll-cage which is lighter than that of the 650S and provides better leg and head room. The car is equipped with bespoke motorsport digital dash display, F1-inspired steering wheel, and FIA-approved sports seat with 6-point harness developed by McLaren.
Power comes from the 3.8-litre M838T V8 twin-turbo engine mated to a 6-speed sequential gearbox. The output stands at around 500 PS and is governed by the FIA Balance Of Power (BOP) regulations.
The production of customer cars would begin in the Autumn of 2014 with a price tag of £330,000 ex-works, excluding tax. Mind you, the McLaren 650S GT3 is only meant for track application.
McLaren had also unveiled the MSO 650S at Goodwood. More details available in the press release below.
McLaren 650S GT3 - Press Release
[Head to Slideshare if you can't view the press release.]