Will be available with a diesel powertrain for the Japanese market.
Mazda has announced plans to launch a new three-row crossover SUV named 'Mazda CX-8'. Judging by the interior design, it seems that the Mazda CX-8 is indeed the three-row Mazda CX-5 reported to be in the works since last year.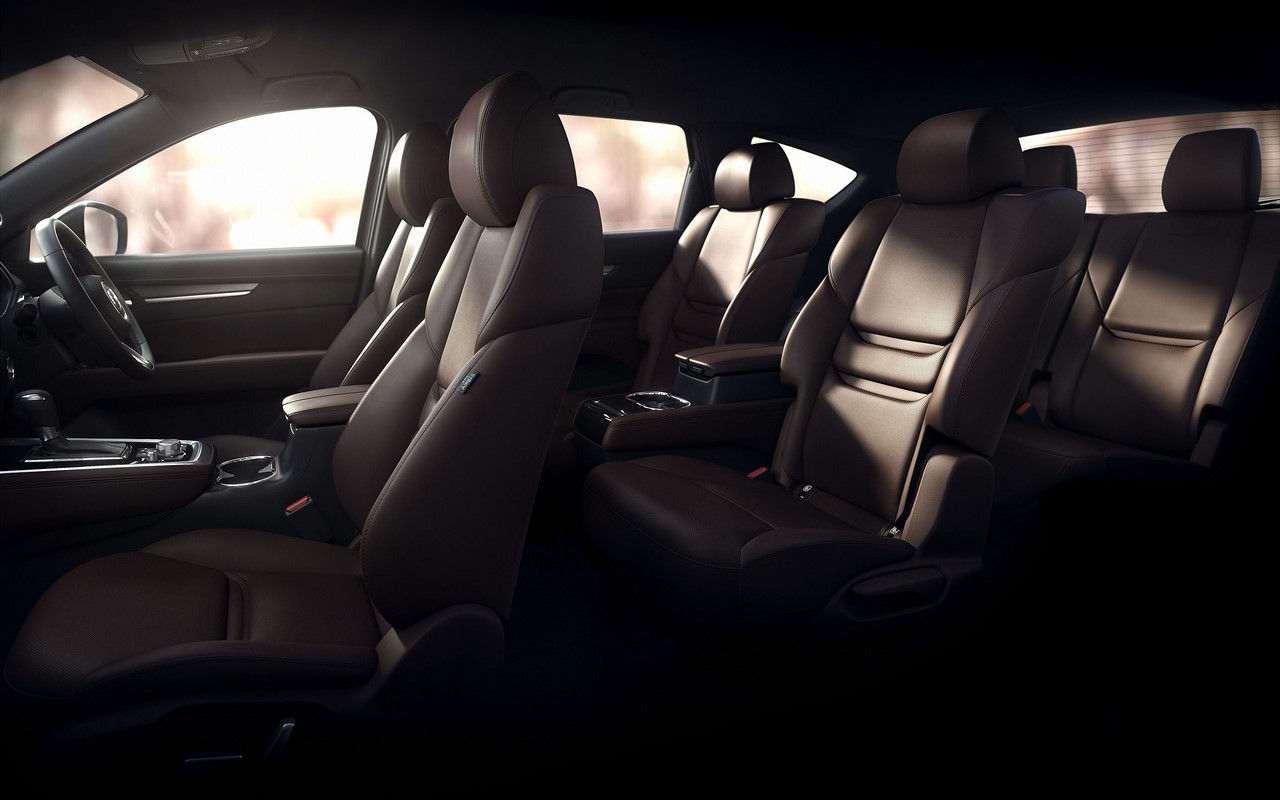 Mazda hasn't revealed the CX-8's exterior, but released an image of the vehicle's cabin, which confirms that it will be offered in 6-seat and 7-seat seating configurations The 2017 Mazda CX-5 measures 4,545 mm in length, 1,840 mm in width and 1,690 mm in height, and has a wheelbase of 2,700 mm. The Mazda CX-8 is 4,900 mm-long, 1,840 mm-wide and 1,730 mm-tall, and has a 2,930 mm-long wheelbase.
Under the hood, the CX-8 for Japan will be powered by the 2.2-litre SKYACTIV-D clean diesel engine, which produces 129 kW (175 PS) at 4,500 rpm and 420 Nm of torque at 2,000 rpm. Drive is sent to the wheels via the 6-speed SKYACTIV-DRIVE automatic transmission. In the JC08 cycle, the CX-8 can average a fuel economy of 18.0 km/L.

Also See: Mazda MX-5 RF showcased at BIMS 2017
The Mazda CX-8 will go on sale in Japan before the end of 2017. Mazda is yet to announce plans for this model's export markets. While it's a bold move offering the CX-8 only with a diesel engine in the home market, international markets could get petrol options, possibly the 2.0-litre SKYACTIV-G and 2.5-litre SKYACTIV-G units from the CX-5. Production of the CX-8 should take place alongside the CX-5 at the Hofu Plant and/or the Hiroshima Plant in Japan.
The Mazda CX-8 will compete with three-row C-SUVs like the VW Tiguan Allspace and Honda CR-V in the international markets. It's unlikely to be launched in the U.S, given that Mazda sells the larger three row CX-9 SUV.