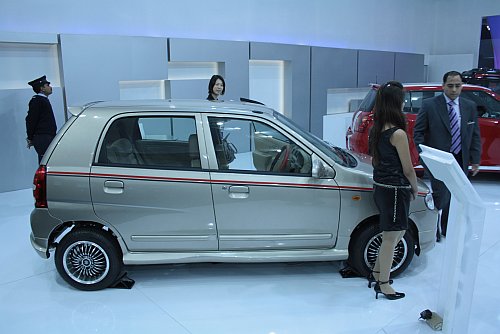 The new Maruti Suzuki Alto would come with a K-Series engine and reduced asking price
We are aware of the toned down Alto and spruced up Wagon R, but what we would like to see Suzuki unveil this year is the all-new Suzuki Swift which Suzuki has been conducting test runs in Europe.
Reports in the print media state the company is working hard to retain maximum market share by introducing a cheaper variant of the Alto. The reigned down Alto will have much of its features and comfort subtracted. It could be priced in close proximity to some of the Tata Nano variants, adds the report.
The new Alto will come with the K-Series engine. The displacement is not clear.
The new Wagon R is expected to come with either the 1.0-liter or the 1.2-liter engine and a cosmetic alteration.
All the above variants will conform to BS 4 emission norms.
Source - Topnews