The Maruti Suzuki Alto has been the kingpin among small cars since ages now. It is quite astonishing to see that its sales figures have hardly dropped below 25K/month in the past six months. It is such a popular car in India that it became the best selling hatch in the world.
Let's go a little bit off topic now. When the Tata Motors began selling the Nano in 2009, there was a huge hue and cry about the pressure that the infrastructure will come under when the Nano starts flooding the streets.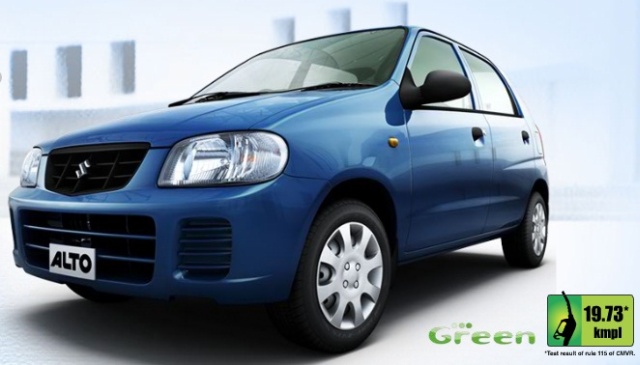 However, as we can now see that those arguments were just a bit too far fetched. The Nano averagely manages 5-10K units/month which is far from what we expected. Is it because the Alto is slowly and steadily throttling the Nano's Market?
Amazingly, something very important has slipped out of the radar. It is the pace at which MSIL is selling Altos. Let's see what the calculations lead to
The Sales figures of the Alto in the past 6 months are as follows:
• August 2010: 28,430
• September 2010: 30,147
• October 2010: 32,612
• November 2010: 32,377
• December 2010: 26,937
• January 2011: 33,118
So averagely, the company has managed 30604 units per month in the past 6 months. This means the company sold 987 units each day for the last six months. So every hour the company sold 41 units which means (conservatively speaking) the company sold 1 Alto every 2 minutes. That is simply a mind-blowing figure! Who is buying so many Altos ;)
Forget the fire controversy and delivery delays; Is this the most critical factor that is hindering Ratan Tata's ambition? Is the market reluctant to accept the new boy (Nano) and preferring the time tested Alto?
By the time you have finished reading this article someone, somewhere has bought an Alto in India ;)