The Mahindra-Ssangyong deal got huge publicity from Press. M&M acquired a 70 per cent stake in loss-making company Ssangyong for $464 million last year. However, we have heard very little from them now that the acquisition is complete. Finally, Pawan Goenka has broken his mum and that too in a big way.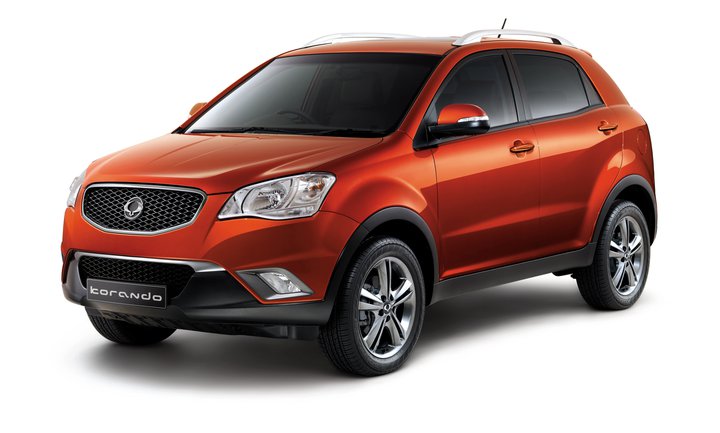 M&M has set an ambitious target of selling 120,000 Ssangyong cars in 2011. 55% of that will be sold internationally and remain 45% will be sold in Korea. The reason why we say its ambitious is because last year the company sold only 85,000 cars. So M&M is looking at a YoY growth rate of 41% is a single year.
Of course, M&M will thoroughly exploit its domestic market to achieve that growth. The company plans to launch Korando and Rexton from the Ssangyong portfolio in India this year to help the sales volumes. We have already caught both of them being tested on the Indian Roads.
On the other hand, M&M is also looking for a foray in the South Korean market. The company is in the process of analyzing the feasibility of launching M&M products (Scorpio, Genio and W201 are our picks) and a final decision will be taken soon. No matter how much M&M is careful of not cannibalizing Ssangyong market share, at the end both of them are predominately SUV manufacturers.
M&M also want to increase the price of Ssangyong vehicles to minimize pressure on profit margin. When you add up all the factors, the 120K sales target definitely seems ambitious. Don't you think so?
Source - IndiaTimes.com