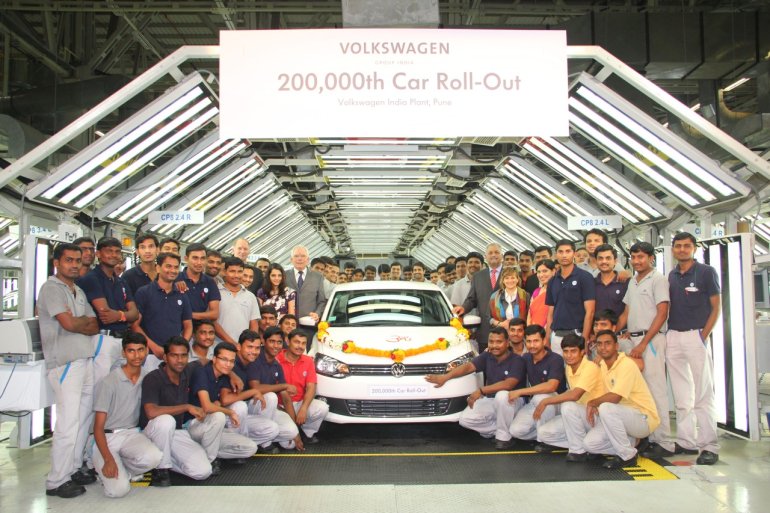 Volkswagen India rolled out its first LHD (Left Hand Drive) Volkswagen Vento at its Chakan plant in Pune, Maharashtra. The export of the LHD Vento will start from the second half of 2012.
The first LHD Vento coincidentally turned out to be the 20,000th car to roll out of this facility. The Made-In-India Volkswagen Vento is sold in South Africa but that's also a RHD model.
The LHD Vento will be exported to African and Middle Eastern countries. The VW management believes if the Vento can succeed in India, its can succeed in countries which are similar to India as well.
The export of the Vento comes at the back of Volkswagen facing volatilities in the Indian market. The fuel price hikes, interest rate fluctuations and the lack of new launches has ensured that 2012 was hard on the German car makers' sales.
We hope to hear Volkswagen's board members speaking about new launches. We're kept in the dark about the new Touareg and Beetle that were brought to the Delhi Auto Expo, are they going to be launched in 2012?
We like to know more on the MQB platform mini SUV, when's that coming to India, Volkswagen? After seeing Maruti, Renault and Ford lining up their utility vehicle launches, Volkswagen can't be far behind.