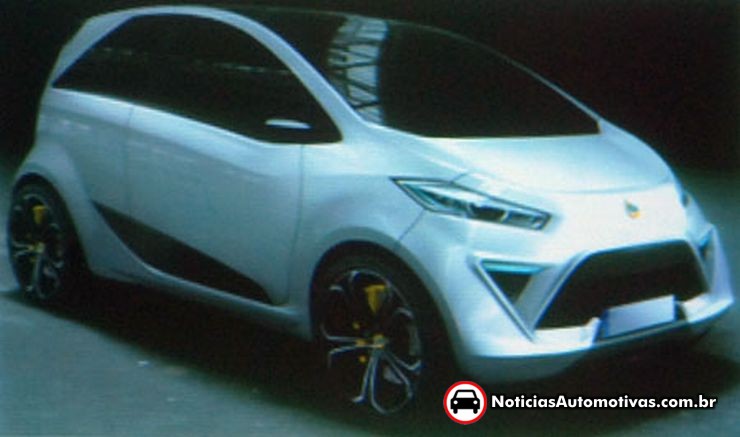 By Kaustubh Shinde
Back in Geneva Motor Show 2010, the Malaysian Auto major, Proton revealed a concept car EMAS (short for Eco Mobility Advance Solution) to celebrate the company's 25th Anniversary. Rumors are now circulating that Lotus (now owned by Proton) is also testing their own version of EMAS for the European markets.
By the looks of things, it seems that Proton EMAS will have 2 variants – a sophisticated one for the European markets and an inexpensive variant for the local Malaysian market. So a car that was designed by Italdesign-Giugiaro and now perfected by Lotus - seems like quite a recipe!
Powertrains options include a plug-in EV or a series hybrid model with range extender (Lotus Omnivore). Proton could employ a turbocharged 1.2-liter petrol engine for certain markets which still aren't capable of hosting EVs. For India, Proton could ditch the turbo to lower the cost of the vehicle. They could also develop fuel efficient diesel engines specifically for our market. Expect nothing exceptional though.
Proton, according to Paultan, is benchmarking this car with the Nissan Micra which is very practical, fuel efficient, yet youthful and sporty. Should the EMAS be priced between 3.5 and 5.5 lakh rupees, it will catch the attention of the hatch-loving Indian buyer.
Proton, presently selling its cars in Pakistan China, Iran, UK and Australia, is actively scouting for partners to make a full fledged India foray. However, the initial talks with Argentum motors and Hero Motors fell apart. But the Auto Market is now rife with rumors that Proton is in final negotiations with Mahindra to launch their cars.
Considering the fact that the most profitable market in India right now is the hatchback market, EMAS seems like the ideal candidate to share a piece of this pie.
Source - Noticias Automotivas