The two utility vehicle concepts from Jaguar Land Rover that have been making headlines for the last 10 months, and have received debuts around the world, were shown again at the 2014 Moscow Motor Show (2014 Moscow International Auto Salon).
Jaguar C-X17 Concept
The Jaguar C-X17, not confirmed yet for production, if green-lit, would be made with an aluminum monocoque and Jaguar's new 'Ingenium' family of four-cylinder petrol and diesel engines. For customers who are willing to pay up, a plug-in hybrid variant could also be offered, but either way, one cannot be hopeful of seeing it on roads before 2016.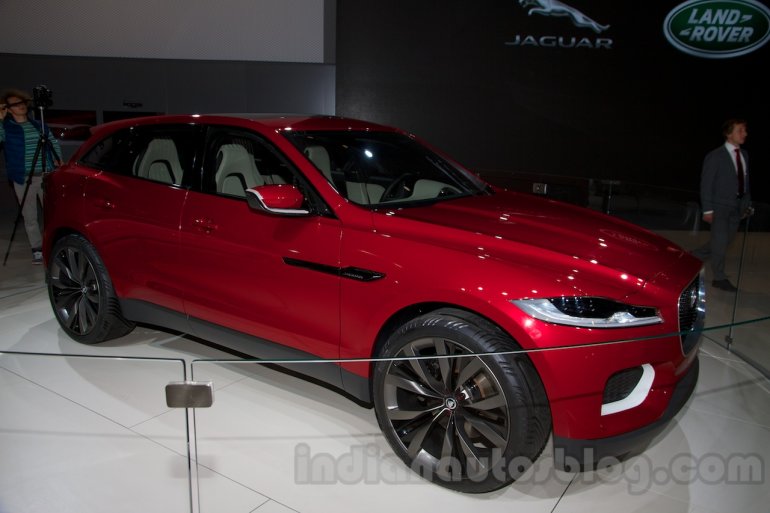 The C-X17 crossover measures 4,718 × 1,959 × 1,649 mm (length × width × height) having a wheelbase of 2,905 mm. Mounted on 23-inch wheels, it provides cabin space for five occupants.
Jaguar dubs the C-X17 as "combining the character and driving experience of a sports car with increased presence and flexibility."
Land Rover Discovery Vision Concept
The production version of the Discovery Vision will be launched as the Land Rover Discovery Sport next week, but that hasn't stopped the company from displaying the car for one last time at the Moscow Motor Show. The precursor to the Freelander successor is laden with technologies like video call feature between passengers, gesture-operated controls, remote control drive, intelligent object tracking, transparent bonnet head-up display, wade aid sensory, and Land Rover's next-generation Terrain Response system that makes its debut in the concept.
Land Rover Discovery Vision Concept - Press Release
[Can't view the document? Head to SlideShare]
Jaguar C-X17 Concept - Press Release
[Can't see the press release here? Head over to SlideShare]