Swedish supercar maker Koenigsegg has unveiled the One:1. The company calls the One:1 a 'Megacar,' indicating its 1 Mega Watt power output.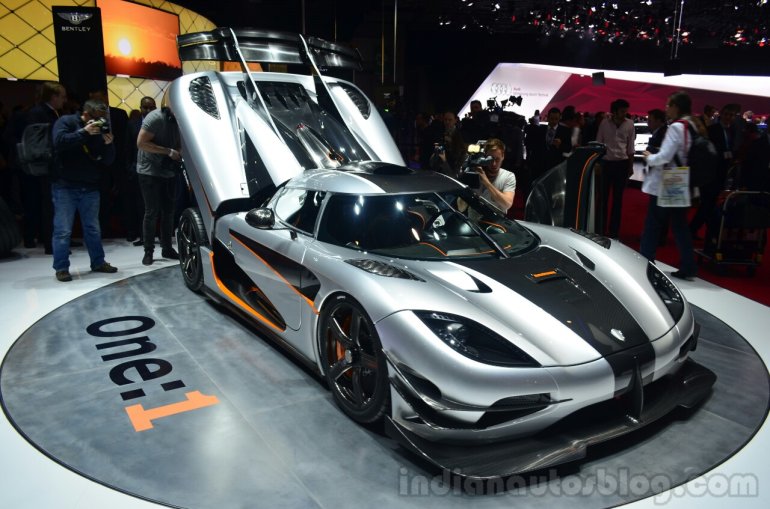 Only six units of the One:1 will be manufactured and Koenigsegg has announced that they have already been sold out.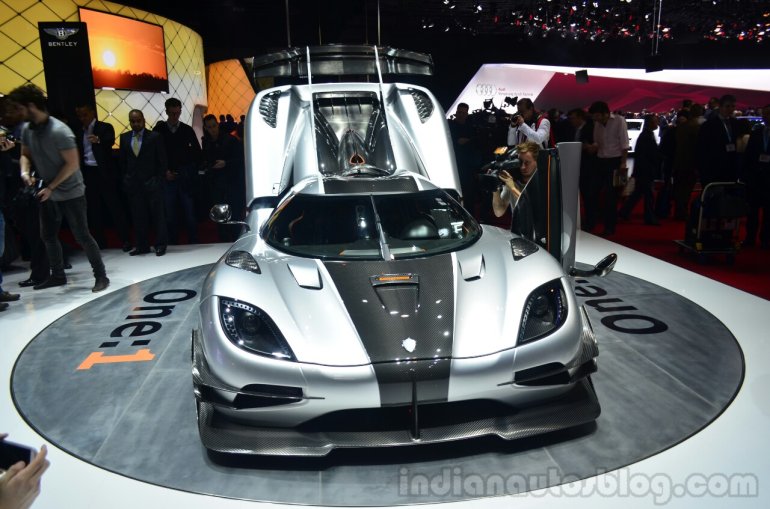 The car uses a 5.0-liter all aluminium V8 engine to develop 1,341 hp and a peak torque output of 1,371 Nm at 6,000 rpm. The car weighs a meagre 1,341 kg, giving it its name and the magical 1:1 power-to-weight ratio. All that power goes to the wheels via a dual clutch 7-speed gearbox and an electronic differential.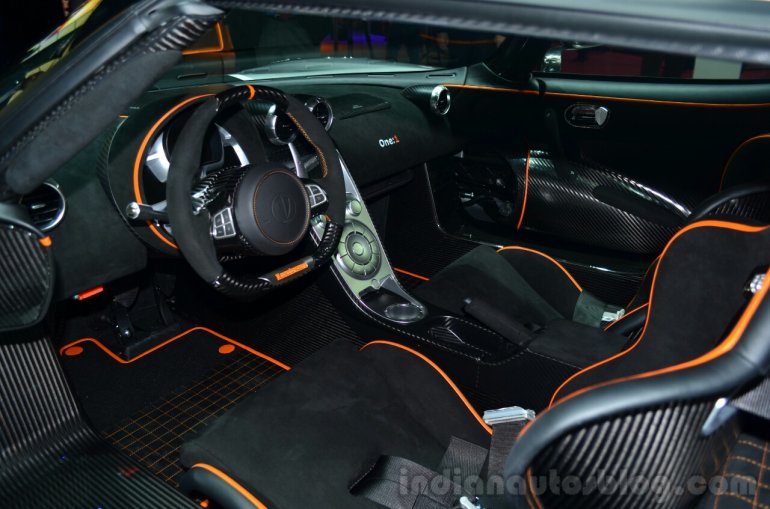 The One:1 can go from 0-400 kph in around 20 seconds and 400 kph to 0 in half that time. Stopping power comes from the 397 mm power-assisted ventilated ceramic disc brakes equipped with six-piston calipers at the front and 380 mm discs with four-piston calipers at the rear. The manufacturer has also updated the rear suspension with active shock absorbers and carbon bevel springs. Interestingly, the V8 on the One:1 can run on standard petrol, E85 biofuel and race fuel.
More info in the press release section.
Koenigsegg One:1 - Geneva - Press Release
[Can't view the press release? Head to SlideShare]