It has been a year since Kia Motors announced its plan to start selling cars in the Indian market. At this year's Auto Expo in February, the company showcased the Kia SP Concept, which will transition into its first product for the Indian market.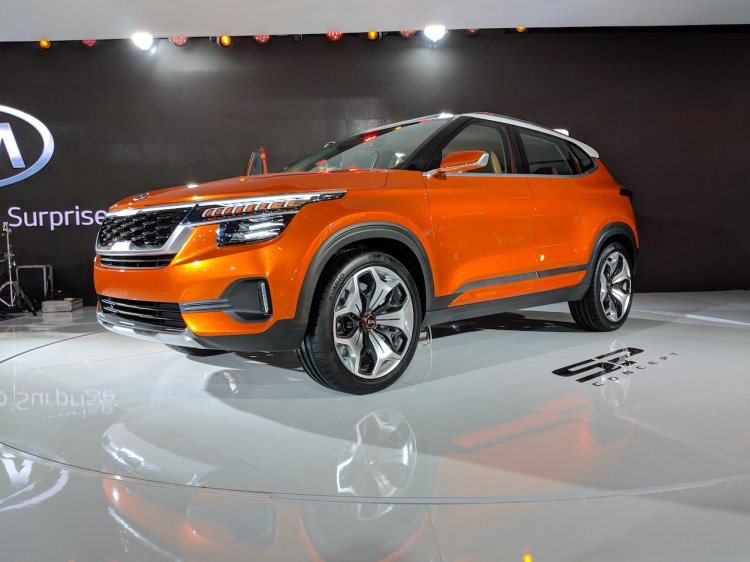 At a recent automobile suppliers component in New Delhi, Kookhyun Shim, Managing Director and Chief Executive Officer, Kia Motors India, revealed the launch timeline of the production version of the Kia SP Concept SUV. He said - 
We are going to take our success story forward in India with our first car, the SP Concept, in the second half of 2019.
He added that the company will be aiming for healthy levels of localisation in order to achieve "competitive pricing" for the upcoming Kia SUV in India.
However, a report from February 2018 states that the company had taken a decision to fast-track the launch of the SUV and bring it to showrooms by mid-2019.
In terms of size, the Kia SP Concept is similar to the Hyundai Creta. It may even be underpinned by the same platform as sister company's popular SUV and could borrow engine and transmission options from Hyundai as well. Kia Motors India yet to make any official announcements regarding the specifications and drivetrain options, however.
The company had set up a microsite to allow people to vote for the name of the production version of the Kia SP Concept. There are four options to choose from - Tusker, Trazor, SP-Z, and Trailster. Currently, Tusker is in the lead followed by Trazor. The other two lag behind by a considerable margin. Voting is open until June 20, 2018.
Aside from the Kia SP concept based SUV, the company is also reportedly mulling over launching the Kia Stonic and Kia Grand Carnival in India. Both products were showcased at the Auto Expo and generated strong interest from the Indian public.
https://youtu.be/tE0uZsPM27k
Also Read - Possible Kia SP production version test mule spotted
Kia Motors India will manufacture the upcoming SUV and its future products at its $1.1 billion facility in Andhra Pradesh. The company is currently hunting for local component suppliers. Over the next three months, suppliers selected from a list of 200 will be subjected to a comprehensive evaluation based on quality, management, past performance, and development capabilities by Kia.