Wow! Paul Tan is reporting that Toyota will launch a new MPV in Indonesia this year. The report states the launch could either be the next generation Avanza or Innova. These two models have been around for a long time and updating them is inevitable given the rise in number of players in the MPV segment.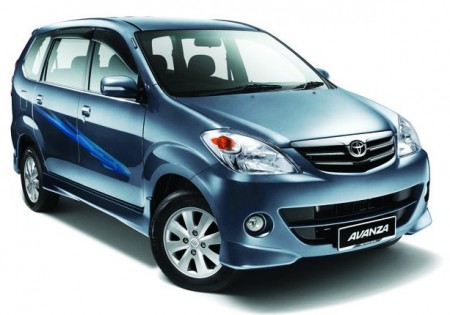 We think this development has to be related to India as Toyota is toying with the idea of bringing a MPV to India that will sit just above the Etios. The Etios platform might serve as an apt base, but TKM officials dismissed it as speculation.
Marketing GM Widyawati Soedigdo of PT Toyota-Astra Motor (TAM) -
Akan ada mobil baru salah satunya MPV di IIMS (There will be a new MPV at Indonesia International Motor Show 2011)
Also listen in to what was said last year -
Toyota Motor Asia Pacific Senior Vice President (Area Operations Division) Vonce S Socco told reporters last year-
There is a room for another model between Etios and Innova. We are seriously considering it and a study is going on for this. But if anything like that happens, it will be in 2012 or after that. Nothing has been finalised yet, but our inclination is towards a multi purpose vehicle
TAM officials say the new MPV will be "much improved" and the pricing will be "very competitive." The IIMS will be held in July.
If this product is the next generation Avanza, we can certainly expect Toyota to consider it for our market.
The Innova made its debut overseas in 2004 and went under the surgeon' knife in 2008. The smaller Avanza is a much older product, debuting back in 2003, the last time it was given a facelift was five years ago. The Innova might not witness a thorough overhaul as it is selling well. Instead Toyota might carry out a re-skinning operation and lend it extra features. The MPV discussed here is very likely to be the Avanza.
Source - PaulTan.org