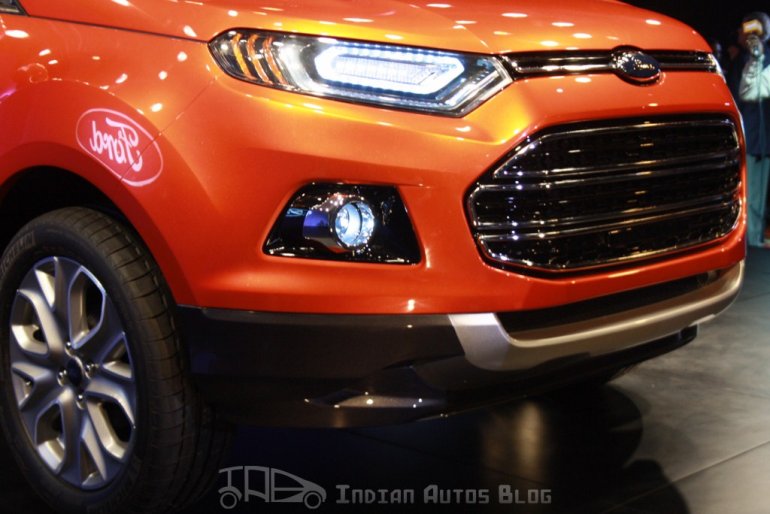 In a recent chat with a group of bloggers, it emerged that Ford's design directors are not big fans of the Hyundai Fluidic Sculpture design theme. Ford refuses to believe Hyundai's design language, credited largely for its recent successes, is premium.
Talking to CarAdvice.com.au at the unveiling of the Ford EcoSport, Ford's design creative officer J Mays did not have nice things to say about Hyundai's design language that many have come to love and appreciate.
J Mays, Ford's group vice president, design, and chief creative officer -
There's a lot of frenetic design out there... I'm not criticizing Hyundai, it's just a different philosophy, but their design is really all over the map, it's really loud and fussy. I don't think that's premium and I really don't think it's sustainable.
We did not expect Ford to praise the Korean designers for their work on the chart-topping Elantra or award-winning Sonata but one gets the sense of how competitive the industry is and how Hyundai has managed to intimidate its competitors.
Ford unveiled the EcoSport in Delhi just days after the new year and two days ago showed the Mondeo successor at the Detroit Motor Show. Ford is said to have finished up design work on the Fiesta facelift expected to bow in late this year or early 2013. During the unveiling of the EcoSport in New Delhi, Ford's higher officials said never before have they given so much much car in such a small footprint.