In a bid to take advantage of the growing luxury car market in India, Nissan's premium luxury brand Infiniti would be foraying into the country in the future.
Talking to Times Of India, Mr. Andy Palmer, chief planning officer, Nissan, said that it is "inevitable" for Infiniti to venture into India but the timing and product bandwidth need to be right. He added that local assembly of Infiniti cars, preferably at the Renault-Nissan Alliance's Orgadam plant near Chennai, would be the viable business model since import duty on CBUs (Completely Built Units) is high.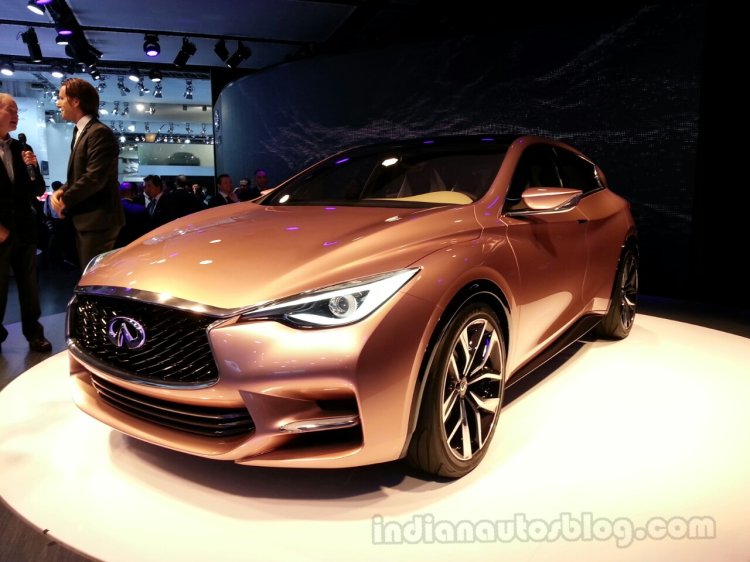 Mr. Palmer also said that the upcoming Infiniti Q30 hatchback and QX30 crossover, which are due for their international debuts next year, are the "obvious" products for the Indian market. Both new products would be underpinned by technical partner Mercedes' MFA front-wheel-drive platform. The MFA forms the base for the Mercedes A and B Class, CLA and GLA, two of which have launched and constitute 20 percent of Mercedes' business in India.
For Russia, Infiniti assembles cars without much of a local content and a similar business model could be adopted in India as well. With Datsun already in play to cater to the lower end of the market, the arrival of Infiniti would help Nissan cover the entire breadth of the Indian passenger car market.
Fellow Japanese automaker Honda and Toyota which have their own premium brands Lexus and Acura respectively are not quite clear about introducing them in India.
[Source: Times Of India]