Nissan's luxury brand Infiniti will launch a high-powered flagship four-door coupe in 2017 or 2018.
This is the claim made by Automotive News who report that the car would be based on the Mercedes MRA Platform and feature a turbocharged V6 engine connected to an electric motor to produce an output of 700 bhp.
In the next four years, Infiniti plans a dozen new products. The onslaught begins in 2016 when the the company introduces the Q30 and QX30 compact cars which are based on the Mercedes MFA Platform (A Class platform) and would be powered by a 2.0-liter four-cylinder turbo petrol engine.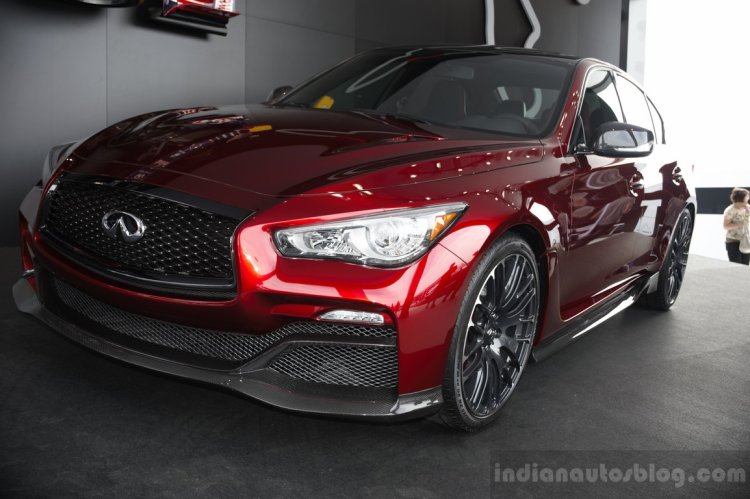 Later that year, the much talked about Infiniti Eau Rouge concept will meet production. To feature the GT-R's 3.8-liter twin-turbo V6 engine putting out 560 bhp, production will be limited, with prices set to touch the $100,000 mark (INR 60.79 lakh).
Around the same time, Infiniti could launch a new QX70. Details are sparse, but the car could be influenced by the Q50.
In 2018 or thereabout is another long overdue model, the Infiniti LE electric car, will be ushered. Originally destined for a release this year, the project was delayed for a better battery and charging system.
Infiniti Q30 Concept - Image Gallery
[You can read more on Infiniti's plans at AutoNews.com]