The Force Gurkha is based on an old Mercedes G Class platform.
Marvel Motor from Cochin, Kerala, has successfully managed to visually convert a private Force Gurkha 3-door to a Mercedes G Wagen. The cost of modification has not been revealed, but the journey has been captured in images on Team-BHP.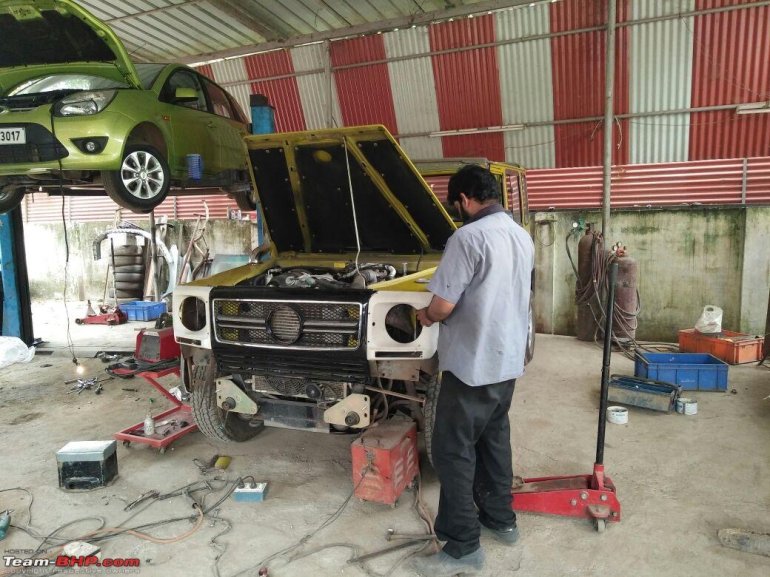 To instill the look of a Mercedes G Wagen, the customizer had to retrofit the front fascia with parts from a Mercedes G Wagen, restructure the Gurkha's sloping roof to an almost flat, reshape the Gurkha's wheel arches with the Merc's fender flares, and replace the rear bumper/taillights. Interestingly, the fabricator has never seen a real G Wagen up close, so the Gurkha's owner had to buy a scale model for their reference.
No mechanical changes have been made, although the Gurkha is based on an old Mercedes G Wagen platform and is powered by the Mercedes OM 616 derived, 2.6-litre Turbo Charged inter-cooled, direct injection diesel engine with 85 hp @ 3200 rpm & 230 Nm torque. So it's fitting that this example of the Gurkha is also getting the look of a Merc.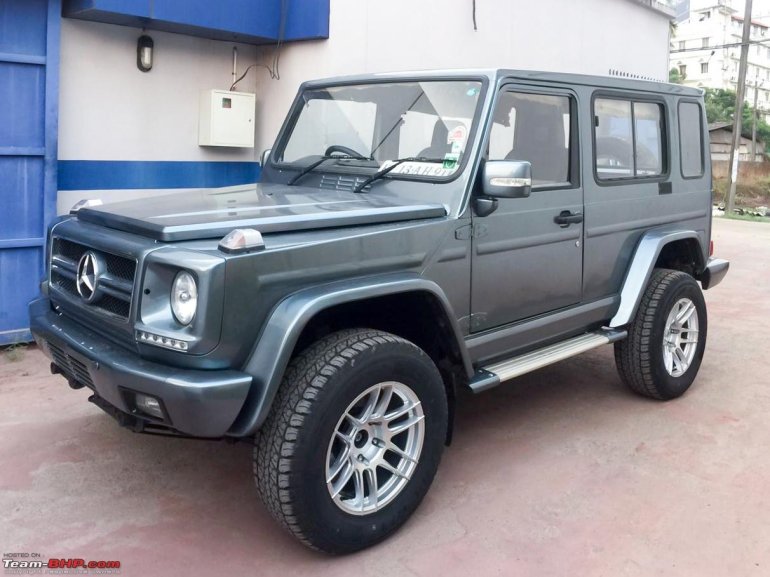 Also Read: 2017 Force Gurkha (facelift) range launched at INR 8.38 Lakhs
The Defender-esque rear window arrangement has been replaced with a single large window akin to a G-Wagen, it rides on silver alloy wheels with wheel discs from the Mahindra XUV500. The fabrication team also took the liberty of reinforcing all the joints of the Gurkha's body work, followed by sealing the body panels with marine grade anti-rust body primer and sealants, and finished in a dark green exterior color.
[Source: Team-BHP]