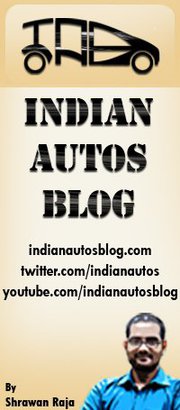 you'd be missing out on loads of fun! That's right, besides updating our blog from dawn till dusk, throughout the day we're updating our Facebook and Twitter pages with content such as
1) Exclusive galleries from launches - We posted a truck load of images from the launch of the Volvo D3 range and will use it in future launches as well.
2) Exclusive spyshots - They aren't copies of what you see here on front page - We recently posted Sushil's snap of the i20 facelift and Fenin's spyshot of the Chevrolet MPV that you wouldn't have seen anywhere else.
3) Exclusive updates on the auto industry - we upload pictures and short stories that you don't see here.
4) Question of the Day contest - We're having fun asking our fans wacky questions and leave them stunned with our facts! We've had so many participants when we organized it on our blog, and so we've moved it to a sharable, likeable platform.
5) Interacting with other fans of IAB - Do you know who else is just like you?
So if you aren't our Facebook fan or Twitter follower yet, you get to lose out on half of the fun.
Like us now! - http://facebook.com/IndianAutosBlog
Start following us on today on Twitter - http://twitter.com/IndianAutos