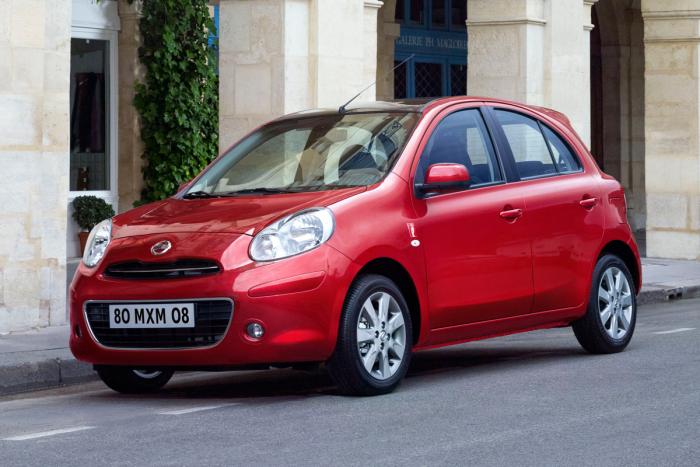 If you look at the sales figures of the Nissan Micra for the past 6 months, you will find that not once has it crossed more than 2,000 units in the Indian market (if you don't count the Pulse as the Micra).
On the other hand, its successful rivals such as the Ford Figo and Hyundai i20 easily cross 4,000 units in any month. And the Maruti Suzuki Swift, well that easily crosses 10,000 units every single month.
Actually Nissan produces more Micras than many hatchback automakers in India. But most of the Micra's output is exported to 100 markets across Europe and Africa.  Now, you can add Australia to the list as well!
The Micra was already plying the Australian market but the Australian Micra was imported from the Indonesian manufacturing plant.
From this year onwards, the Chennai plant has been assigned the duty to export Micras to Australia. As a result, the Micra will lose the 1.5L, four cylinder, petrol engine in favor on a 1.2L three cylinder engine. A five speed manual or a five speed automatic can be chosen as its partner.
Of course, our Australian mates will lose some performance on the city car but will gain some much desired fuel efficiency (1 kmpl more).
Across variants, the Micra will get automatic headlights with headlamp levelers along with new seats and armrest on the rear seat. Interestingly the engine downsizing will not result in any price cuts.
Nissan produces three lakh cars a year at the Renault-Nissan global alliance joint venture plant in Chennai. About 85% of the produce is exported. Nissan eventually aims to pip Hyundai as the largest exporter in India. The automaker is constantly expanding its capacity at the Chennai plant to accommodate new models, export volume, and the welcome new brands such as Dacia and Datsun.
[Source: Caradvice.com.au]