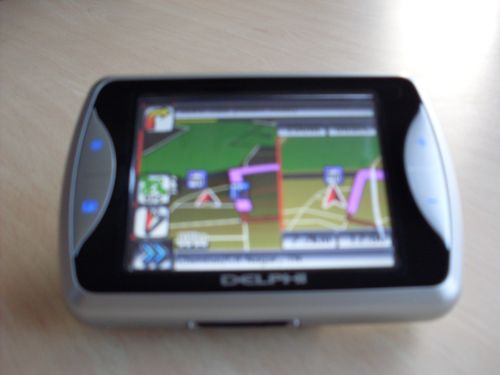 The Ford Endeavour is one of India's leading SUVs. It's lively handling, space, luxuriousness and splendid off-roading capabilities assist it achieving the uppermost spot among similar SUVs. As the Ford Endeavour is more or less favoured by customers who travel long distances frequently, Ford came up with the concept of inserting an in-car GPS system.
Whenever cars from outside the country arrive here, they generally get stripped of their navigation systems. By some means manufacturers don't find the idea smart, and the Sat-Nav and GPS stay on the dashboards of the European and US-spec cars. So, what's the intention behind the GPS in the Ford Endeavour? Is it required? Does it help in any way? The IAB team went to MPL Ford, Chennai, to find out.
Dimensions-
The GPS system is like a cell phone. In profile, proportion and shade, it parallels a top-end business phone from Nokia. It operates with data from satellites and doesn't exercise any cables or wires. It has a smooth touch screen, which can be controlled via your index finger or the pen given by Ford. As this device is sold in a Ford showroom, we presume you can purchase it only if you own a Ford car, but contact your nearest Ford dealer for further information on special requests.
Mounting-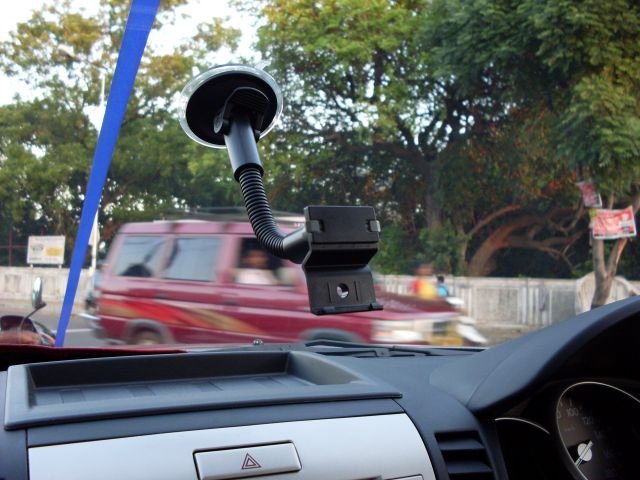 The GPS can either be staged on the dashboard or to a clamp which is set on to the windshield. It can also be laid at any other position, which makes it one versatile implement.
Functioning-

Click here if you can't see video above.
Apart from the color display, this GPS talks in a sexy nice female voice. Before heading out to any location, you need to program her it to the desired location. Doing that is simple, as the in-built search option should permit you to effortlessly find the desired place in its memory. Once you lock the destination on the device, it instructs you, (with that groovy voice, and a preceding chime) what time to take a turn and which direction to go. It notifies you 500 metres ahead, and once again as you draw closer to a turn. If you missed a left, for instance, the GPS automatically refreshes and looks for another route to get you to your destination. Pretty sweet.
Extras-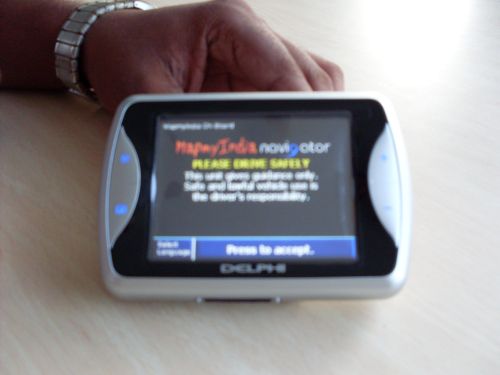 The GPS device is a very convenient tool. It displays the nearest banks, ATMs, petrol bunks and even Cinema halls! This should be very effective for drivers who want to know their location in-and-out and will aid newbies to a particular area. The screen is well laid out and even has read outs which even give you time duration until the next maneuver. All in all, this tool is cool.
Verdict-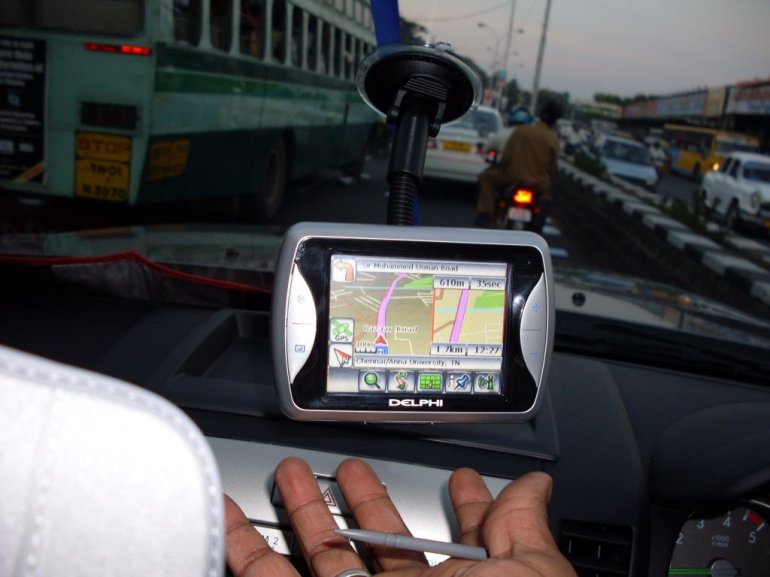 The GPS device is a completely optional one. For approx Rs.20,000, the gadget has all the possible road maps in India. If you are touring around the country and go to unknown places every time, this is just the device for you. It saves time, headache, fuel and money. Furthermore, it can be purchased and used in any vehicle. The voice with which it conveys the directions is clear and loud, so it doesn't matter where you position the device, once you have programmed it to the destination. Even if you have taken wrong turns, the satellite gets in touch with the device, and instantly finds you another way out. With this device in your car, you will never get lost. That's what we learnt after driving 30 minutes in an Endy with the device.
We would like to thank Mr. Gopinath.S (98841 41533), MPL Ford, Chennai for all his support and guidance, without whom the review wouldn't have been possible. We appreciate his kind attitude and  recognize the knowledge he possesses pertaining to Ford cars. If you need this cool GPS, he's the person you need to get in touch with.