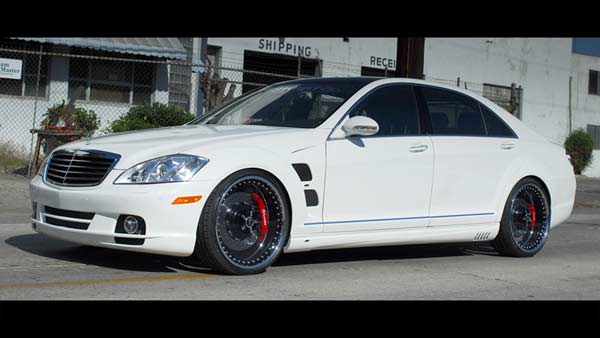 All the famous wheels from OZ, BBS (and millions more) and all thrive because of their designs and light weight. Think oh the amount of time we spend in choosing a rim for our car. Well, for all those, what we have here is possibly, the world's first transparent wheels.
These have to be the tightest rims or maybe the absence of having a rim is cool. Now you can see your brake calipers in action. This is the Forgiato Radurra, Radurra is italian for clear. This rim brought Forgiato back to their days of jewelry making, because the same technique as placing a diamond into a bezel.
The technique is bexel setting is where the diamonds are just slightly larger than the bezel they are set into, and held in place by pressure, only a master diamond setter has the ability to do this. The same logic was placed on the rim. These babies retail for $5,000 each rim.
These guys are also the pioneer in single spoke wheels. You can see a main spoke and the other two small ones are actually balancing spokes and are not the load bearing members.