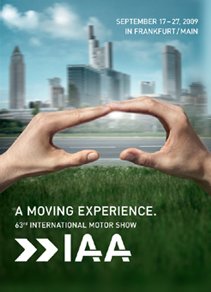 Here in IAB, updates never stop (except during a break or two here and there). Being true to what we've just said, both today and tomorrow, apart from the regular news stories, we will focus on the cars unveiled at the Frankfurt Motor Show that are relevant to Indian readers.
Due to some last minute goof ups, we were unable to attend the show and bring it to you live from there. Just because we could not make it there doesn't mean we're going to rely only on content that is freely available on the internet.
We can't promise you anything at this point, but we are expecting some exclusive close-up images from where the action is taking place!
We won't wait till the images come in, we'll just publish with the company press release and images. As and when the images are shipped to us, we shall post it online for you all to see!