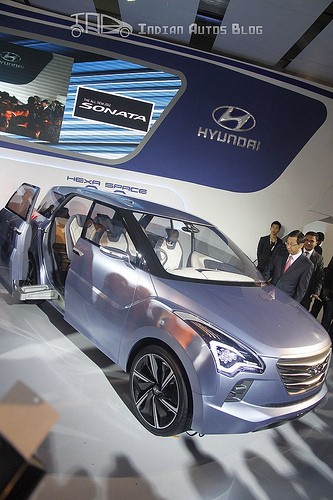 Not so long ago, people made fun of Hyundai-Kia for their boring looking cars with atrocious quality. But today the Koreans are have taken the industry by storm through eye catching designs and low cost manufacturing.
At the start of 2011, the group set a target of 6.3 million units and much to their joy, Hyundai-Kia together sold 6.6 million units worldwide in 2011. This means they were just 2 million away from being in the list of top three automaker of the world.
Well, that day wouldn't be very far either as group chairman, Chung Mong-Koo announced that he plans to sell 7 million units worldwide in 2012.
In order to achieve the target, the company plans to spend almost $4.4 billion in R&D to accelerate the development of eco-friendly and fuel-efficient vehicles. Hyundai-Kia is one of the most active group when it comes to CAFÉ regulations. Another $2.6 billion will be used to build new manufacturing facilities in South Korea and other some overseas facilities.
In a bid to become one of the 'Global 3', the automaker is shifting its focus from volume to quality to make sure that the customers are satisfied with their vehicles.
In recent times, Hyundai-Kia has improved its quality ratings in developed nations, and is providing that better quality in emerging economies as well.
Source: Autoevolution.com