Lada has taken the wraps off the Lada 4x4 Vision concept at the 2018 Moscow International Motor Show. The concept previews a successor for the forty-year-old Lada 4x4 which continues to be sold in 3 and 5 door variants.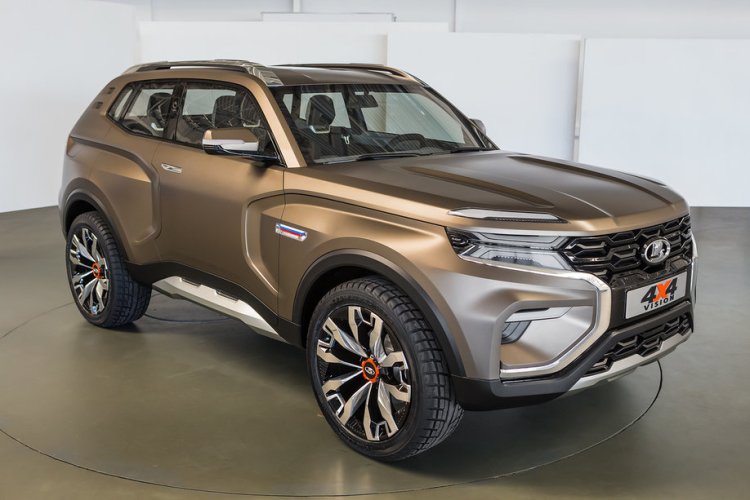 The 4x4 Vision concept, Lada says, is designed to "move through the city jungle and overcome deep fords, forests and mountain ranges". Created on a special 4.2-metre platform, the 4x4 Vision concept features short overhangs, 'outstanding' ground clearance, and low and high range transmissions.
The exterior is characterized by thin LED headlights, a large panoramic roof, 21-inch wheels, the Russian flag in an aluminium lining between the front wheel arch and door, and a 220V socket near the fuel tank to charge electrical appliances.
Inside, the Lada 4x4 Vision gets two large digital screens to assist with driver information and entertainment options. The company says the concept features "digital off-road systems", in addition to striking colours for the trims and seat upholstery.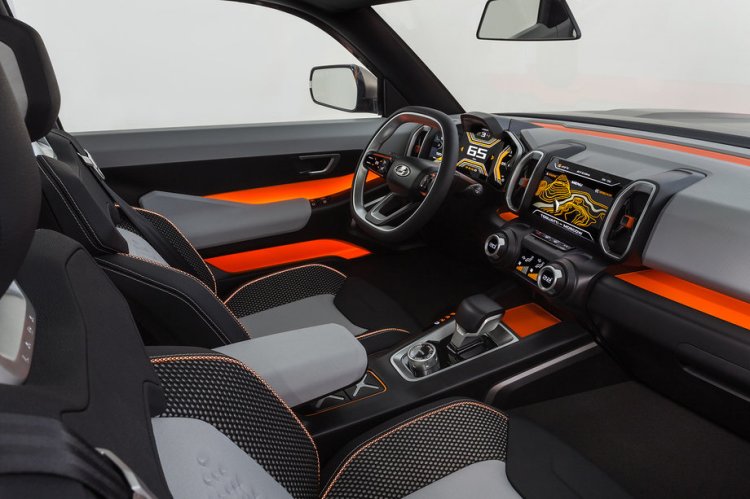 Also read: Lada Vesta SW and Lada Vesta SW Cross now available to order in Russia
According to previous reports, the all-new Lada 4x4 will ride on Dacia's low-cost B0 (Logan) platform and is set to arrive towards 2021-2022. Though previously expected to reach in 2018, Russian media reports stated that Avtovaz decided to scrap original plans for the successor, and decided to develop a fresh product based on the B0 platform. The project is codenamed 'Lada 4x4 NG'.
Lada already uses the B0 platform for the Lada Xray crossover launched in early 2016.