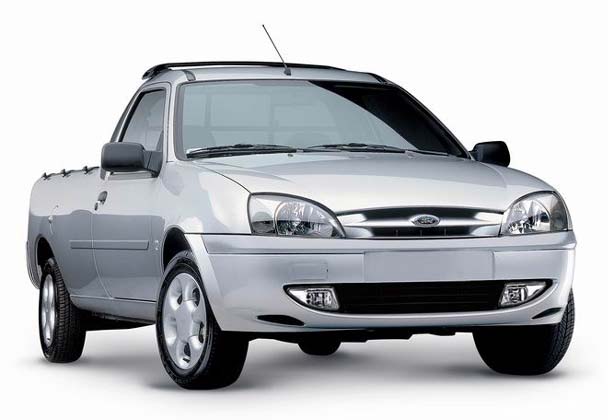 The 2010 Ford Courier pickup truck was launched in April in Brazil. If you look closely, you'll realize why we're featuring it on Indian Autos Blog.
Yes, it is the Ford Ikon pickup truck for the overseas market. It underwent a cosmetic makeover a couple of months back, and what it does indirectly is make us realize how wrong the facelift could have ended up when the Indian Ikon went through the design change in 2008.
Ford tried to apply the Kinetic design principle to the Indian Ikon on the heels of the "One Ford" philosophy. This pickup shown here however is willing to follow no philosophies. Did Ford invite a group of Brazilian hair dressers to finish the job?
The Courier pickup comes with a 1.6-liter engine (high chance of flex-fuel engine) and 95 horsepower.
See more images of the 2010 Ford Courier by visiting the Ford Mexico website