Honda has revealed an all-new electric vehicle, the Honda Urban EV Concept at the 2017 Frankfurt Motor Show.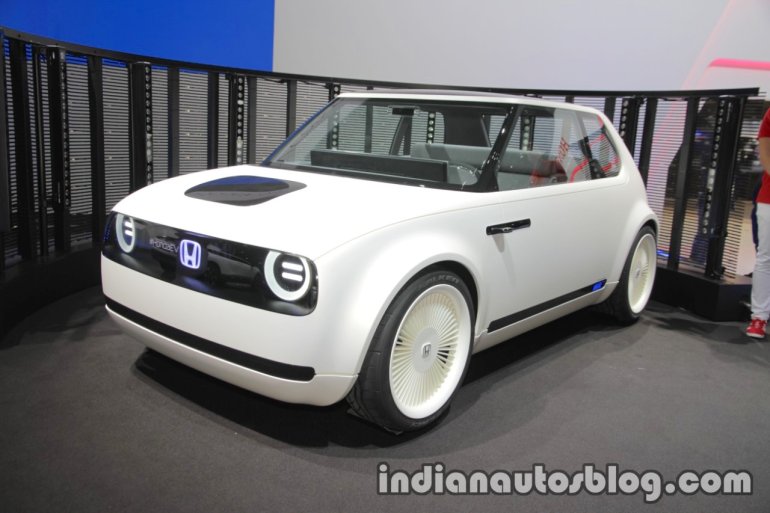 The Honda Urban EV Concept is built on a completely new platform and is a preview of what's to come from the brand's electric offerings. The production version of the car will be launched in Europe in 2019.
The electric hatchback's square-ish design lines are simple and elegant, while flared wheel arches give it a muscular look. Circular LED headlights and blue-lit Honda emblem provide the necessary contrast at the front. Personalised messages can also be displayed on the panel between the headlights. The Urban EV is 100 mm shorter than the Honda Jazz supermini. The electric charging cable connection is housed on the bonnet.
Also Read: Tenth-gen 2018 Honda Civic diesel showcased at IAA 2017 – Live
The vehicle gets rear-hinged coach doors. The two bench seats can take up four passengers. To create a lounge-like feeling, the front row is upholstered with natural grey fabric, with the seat backs, squabs and arm rests embellished with wood finish accents. The same wood finish wraps around a large 'floating' dashboard console. This houses the steering wheel column, a set of simple control buttons, and a panoramic display screen. The dashboard itself features a wrap-around screen that runs behind the console and extends into the doors. The main dashboard screen presents a range of vehicle information including remaining battery level. The extended door screens function as the car's wing mirrors through digital camera displays.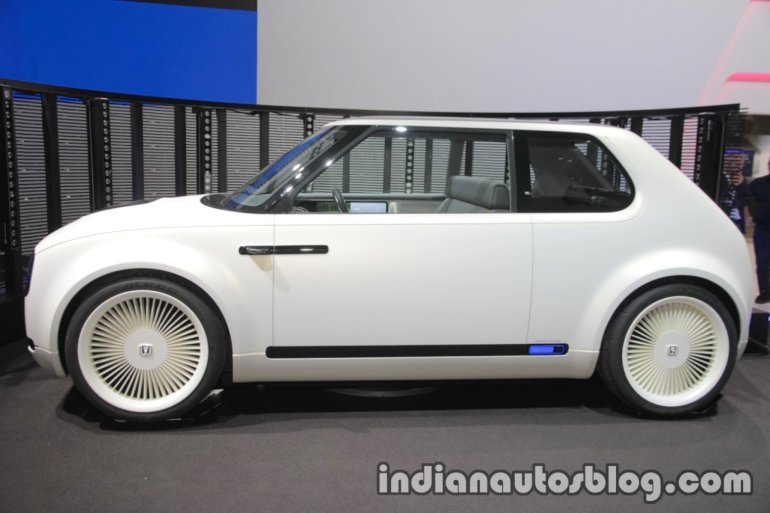 The car features an onboard advanced Honda Automated Network Assistant. It acts as a personal concierge, which learns from the driver by detecting emotions behind their judgments; and then makes new choices and recommendations. Honda has also revealed the Power Manager Concept, along with the car. It is a smart system that can store energy more efficiently, releasing electricity generated by renewable sources back into the home or selling it back to the grid.