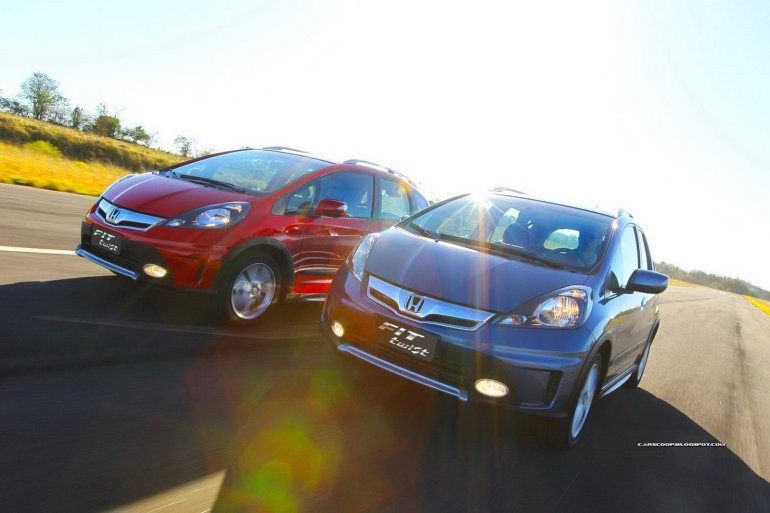 Honda is reportedly planning to manufacture 3 different body styles of the Honda Fit (Honda Jazz in India) including a sedan at its upcoming plant in Mexico.
The three body styles comprise of the regular hatchback, a crossover (Honda Fit Twist) and a sedan. Honda expects that, with the increasing popularity of small cars in the US, the variants of the Jazz platform especially the sedan will be the key to growth. They hope that the Jazz platform will achieve the fastest growth rate in North America.
Autonews.com reports that the three variants will be assembled at Honda's new Mexican plant and will be exported to the US. By the Jazz based sedan, they might be referring to the Honda City which is confined to emerging markets so far.
Honda has announced that the next generation Jazz and City is in the works. The new generation models of these cars are expected to go stateside. The Mexican plant will have an annual production capacity of 2 lakh units of which 30% will cater to Mexican market while majority of the rest will enter the US.
Honda has announced a compact crossover SUV based on the Jazz platform specifically for emerging markets, whether or not it'll make it to the US remains to be seen.
Honda's new plant in Mexico will give them an edge over the weakening Yen. And the new small car approach to attack the US market may prove fruitful since the small cars are slowly gathering popularity there.
[Source: Autonews.com]