Harley-Davidson's Made-For-Emerging markets motorcycles have been testing in and around Gurgaon (near the company's facility) for the past few months. It has now emerged that Harley could be revealing these bikes at the upcoming International Motorcycle Exhibition (EICMA) which commences for the media on November 5th.
The folks at Motociclismo.it have managed to get a picture of the invite/banner which reveals the names of these bikes. So, get to ready to see the Harley-Davidson Street 500 and the Harley-Davidson Street 750 this week!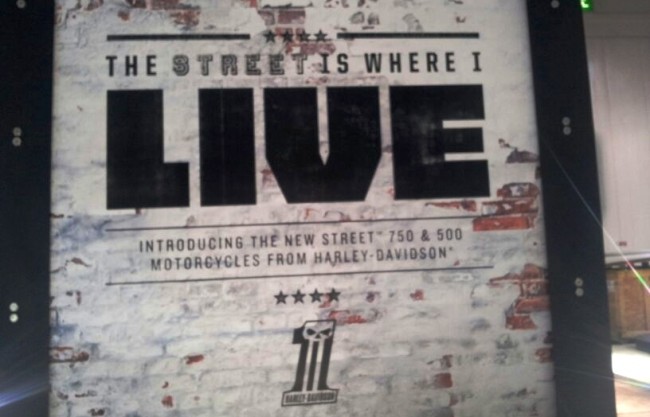 This also confirms the fact that there would be two bikes - a 500cc and a 750cc - that begin the lineup. The current Harley lineup starts with the Superlow which is powered by an 883cc air-cooled engine. Reports indicate that these 500cc and 750cc units would be liquid-cooled.
In early September this year, Matthew Levatich, COO of Harley-Davidson, described the new bike(s) as "nimble, light-weight", featuring a "low seat height and supple throttle and braking". Levatich also said that he had ridden the bike and that the pricing would be spot on.
Other details on the Street 500 and 750 are unavailable, though the company is expected to make an announcement soon. Stay tuned to Indian Autos Blog, and don't miss out on our EICMA coverage as well.