Update - In response to reports claiming that the performance of the Tigor EV supplied to EESL was rejected by Govt. officials due to its poor performance, Tata Motors has issued a statement. The company says that the Tata Tigor EV and its specifications are tailored to meet the demands of EESL. The battery capacity was determined based on the Tata's findings that average daily running was between 50-60 km. This coupled with their attempt to keep the price accessible, led to the company choosing a 17 kW pack. As per Tata's claims, a 100% charge is good for a range of 130 km.
Once sales of EVs climb and higher volumes enable greater economies of scale, costs should come down making them more accessible to regular car buyers.
June 27, 2018 - The Government's e-mobility vision has been dealt a blow with news emerging that officials are refusing to the use the EVs supplied by M&M and Tata Motors. EESL (Energy Efficiency Services Limited) had ordered 350 units of the Tata Tigor EV and 150 units of Mahindra e-Verito. As per a report by Live Mint, Government officials have rejected the EVs procured by EESL. Low range and poor performance are being cited as the main reasons. The vehicles in question failed to run 80-82 km on average on a single charge within city limits, according to a Government representative. The battery packs in these vehicles are 17 kW, well below the global standard of 27-35 kW.
Addition to the range anxiety associated with electric vehicles, the report adds that the Government provides its officials car fuel allowance and the usage of EVs keeps them from claiming fuel expenses.
The first batch of EVs from Mahindra and Tata were scheduled to be procured by November 2017. It was postponed to December 2017 subsequently. So far, only 150 EVs are on the road with around 200-250 set be deployed by EESL by mid-July. A report from June revealed that a reason for this delay is the lack of charging infrastructure. Exicom Tele-Systems Ltd. was tasked with providing EESL with 125 charging outlet for their EVs. However, there have been delays in setting up the same.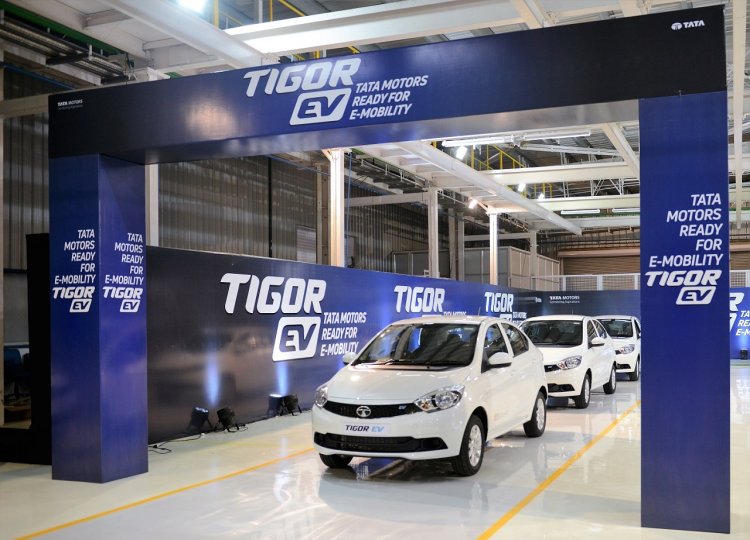 Also Read - Tata Tigor EV showcased at Auto Expo 2018
The first batch of 250 Tata Tigor EVs was handed over by Tata in December last year, while Mahindra is also ready with the first batch of 150 e-Verito electric vehicles. EESL plan to procure a total of 10,000 EVs, but the current situation seems to have jeopardised this plan. Citing an EESL spokesperson, the report adds that the conditions for the second tender are being re-evaluated and will be released soon.
[source 1 - Live Mint]
[source 2 - Live Mint]