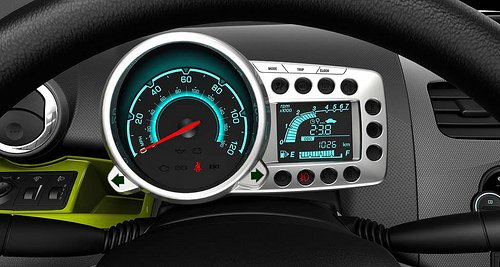 We guessed it right! Chevrolet's new small car to be unveiled at next year's Auto Expo will be christened Beat. The same is also its concept's name.
This isn't the first time a company is using the name of the concept for the production version. Maruti's A-Star concept did not come through into the real world with the same panache. The name was retained as a consolation.
The Chevrolet Beat will be priced at around 5 lakh rupees and 20-25% of the production volume is for overseas markets like Bangladesh, Nepal, Bhutan and Sri Lanka.
President and MD of General Motors India, Karl Slym -
The Beat is on schedule and is being tested as of now. We will start production for sale on December 15 this year. It will be first displayed at the 2010 Auto Expo in Delhi in January
The Beat will be strapped with a 80bhp 1.2-liter petrol engine. Later in the year, a diesel engine is also likely to be on sale.
Chevrolet Beat Image Slideshow

if you can't view the slideshow above, then go directly to the 2010 Chevrolet Spark Image Gallery