IndianAutosBlog.com interviewed GM India's President and Managing director Mr. Lowell Paddock during the Chevrolet Sail media drive this week.
We asked Lowell about the future products and technologies. Read on to learn more.
Q: Let's start with the 300 series cars, the Beat and the Cruze have done extremely well in India. Do you think it will play in favor of the Sonic if you could bring them down here?
A: I think the challenge we have is, we need to develop scale, I think every automaker that is successful in India develops scale across their investment. You can always assume the that you can bring a product from developed market to India and still have the same success.
And my concern is, to develop a meaningful presence for Sonic, we need to have a high level of localization. Right now we've got a lot in our plate with the Sail and with the Enjoy. I do believe and definitely I'm committed to continuing to have a mix of vehicles from our partner (SAIC) and mix of GM global products. In terms of what's next, my focus is to get the two vehicles in front of us (Sail & Enjoy) solidly off the ground and to freshen up the Spark.
Q: Can a cosmetic makeover help you to compete temporarily, because the Spark was launched in 2007 and is quite an old platform? Will you consider a spiritual successor to Spark in the lines of New Alto 800 and Hyundai Eon which are basically redesigned versions of their respective predecessors (the Alto and the Santro)?
A: We are going through a lot of discussion right now to understand what is the best thing to do with Spark in long term. The Spark is known for its overall quality impression as well as the driving impression, it's got lot of interior roominess.
Read about the Chevrolet Spark facelift
So it's a vehicle which still has a lot of freshness to it, what we need to do is make it more relevant to the customers with an updated appearance. What we do in the long term in terms of do we need to make changes to the chassis or the powertrain or other attributes, that's still work in progress.
Q: The Trailblazer is just launched in some parts of south east Asia, they are being tested in Brazil as well. The design of the car is commendable. So when are you going to bring it to India?
A: There is no question that the Trailblazer is a wonderful product, I've a kind of emotional attachment towards it. It really depends on the economics of it..can we come up with the right mix of CKD or CBU? Given the desire for that kind of vehicle here, it'll be great product in the market but the question is coming up with right equation. It's still in process and is something we are definitely looking at.
Q: There's a lot of discussion on the Trax, is it the right product for the Indian market for the booming SUV segment?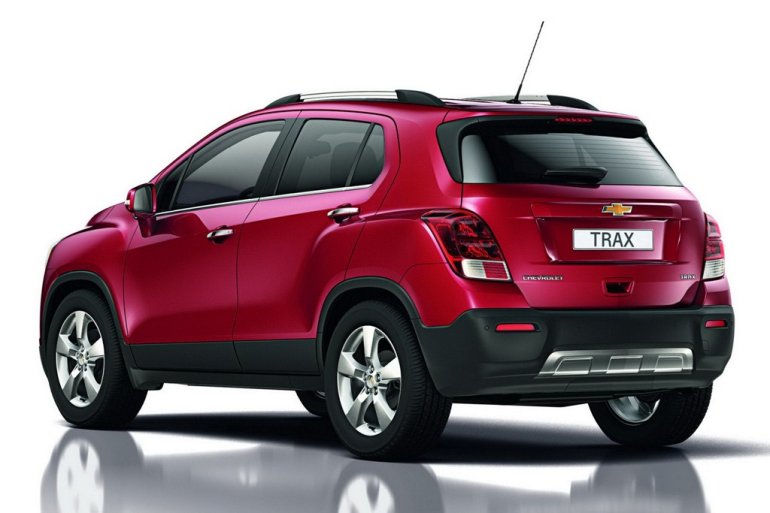 You got to be really cautious. You can't simply copy+paste products here. The MNC industry here had products that were fantastic but didn't take off here. Within each segment, there's this centroid, and if you are below it in terms of poor execution or if you are above it in terms of price, you are just off the radar.
The vehicles that are fun to drive, have done well globally, they come here, they aren't in that jet stream. My question is, is the Trax going to be in the jet stream versus a vehicle like the Duster?
Strong value and affordability equation is a must in India and if you price yourself up because you have more content than the customer is going to pay you for, you are not going to build momentum. Trust me, we want to look at all the global GM products and figure out what makes sense. I want to make sure what we bring here is targeted at the critical need and not just "hey its been great somewhere else and it'll sell here!"