GM has announced that the Chevrolet brand will launch over 20 new vehicles in 2013 globally. Will you 'Find New Roads' for them?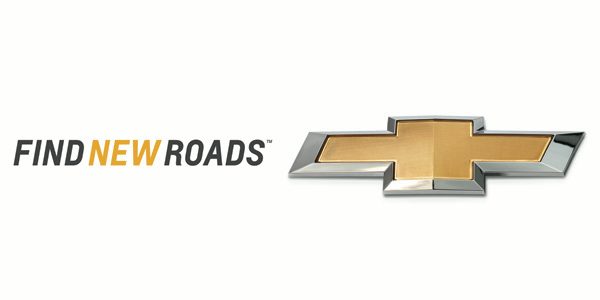 Chevrolet wants to convey a message through their new slogan - Find New Roads. Commenting on this new byline of the American car maker is Mr. Mary Barra, Senior Vice President of Global Product Development - "Find New Roads embraces the spirit of ingenuity that has been in Chevrolet's DNA since the beginning and it will continue to guide every aspect of our business moving forward".
"We have sold Chevrolets around the world for almost a century, but this is the first time we have aligned behind one global vision."
Mr. Alan Batey, Vice president, US Sales, Service and Global Marketing reasons the change in marketing to the 'Find New Roads' campaign saying that it will allow for consistency in internal and external affairs. He further says that this brand new slogan will be used in future advertising worldwide starting with the United States in the first quarter of 2013.
"The theme has meaning in mature markets like the US as well as emerging markets like Russia and India, where the potential for continued growth is the greatest," he confirms.
If that's not a sign telling us that Chevrolet India has a new car onslaught planned for, we don't know what is!