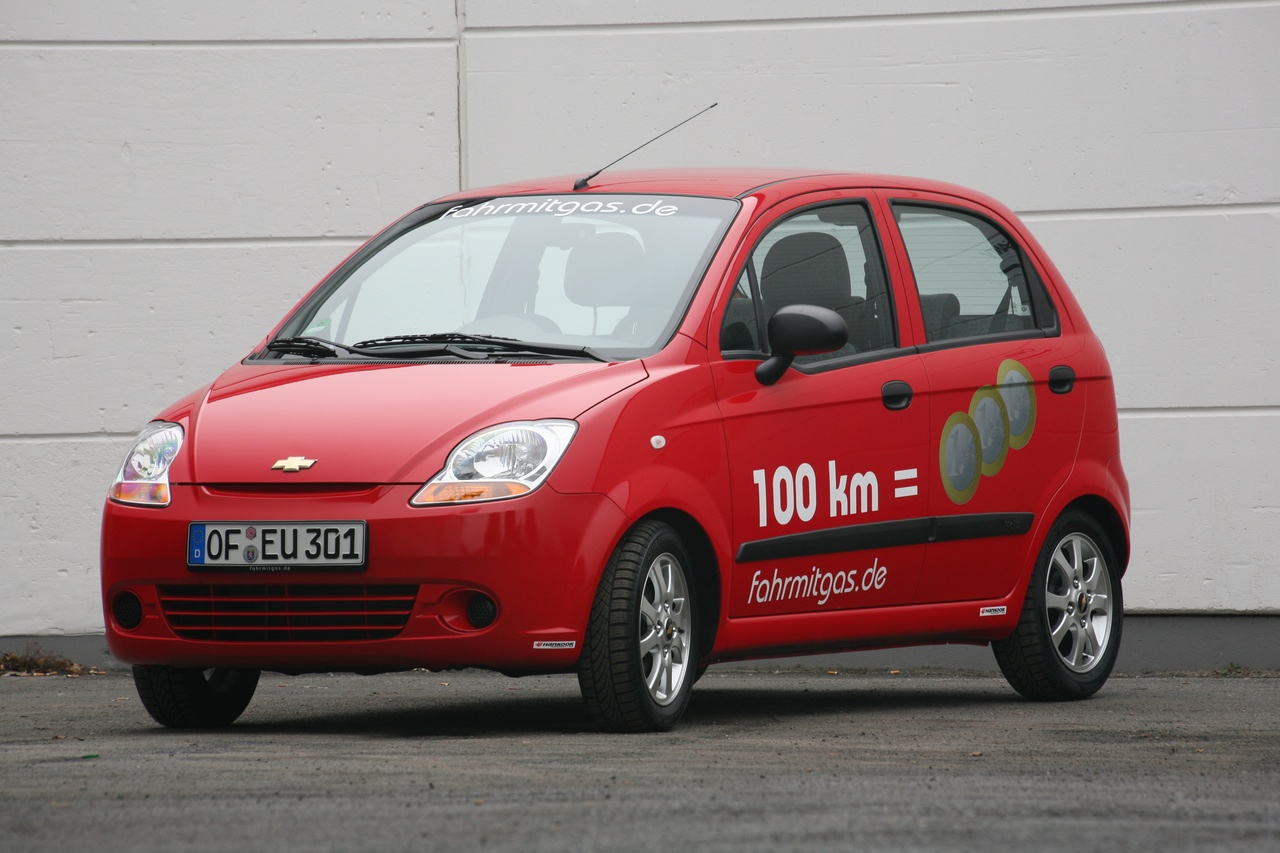 General Motors is en route to launch LPG & CNG cars in India in the next few months. This announcement was made after the American company is trying to strengthen the SUV segment by launching the Automatic transmission variant of it's best selling Captiva, priced at Rs. 20.3 Lakh.
Karl Slym General Motors India President (GMI) and Managing Director confirmed that their strategy for this year is to bring in more fuel efficient cars and introduce vehicles powered by (other) fuels like CNG and LPG, besides having different power-trains and different displacements. The company will be launching a LPG-driven car in the first half of this year.
We speculate it's the 800 cc version of the Spark which has been in GM India's pipeline for a long while now. The Aveo, which underwent a minor cosmetic surgery last year, will also be blessed with the LPG heart along with a 1.4-liter diesel engine by the end of 2009. A thoughtful move given the slash in LPG prices by the Indian government. No info on the Cruze or the Beat launch dates yet, until then stay tuned to IAB for more information.
IAB Comment- GM India, help us out. Use our Contact form and send us information on the Cruze and Beat launch dates.