Almost all Chinese automakers always source their design inspirations from a global hot selling product.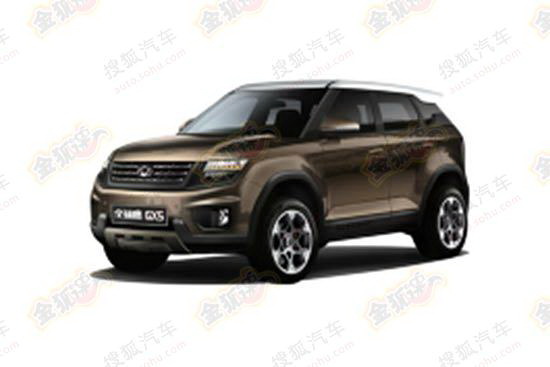 It is the easiest way to cut the development costs and also to get people interested in them. Geely, one of the largest of the Chinese automakers have reportedly redesigned their GLEage GX5 compact SUV to make it look entirely different form the version which was showcased at the Beijing Motor Show.
The concept which was showcased at Beijing was boxy with flat perpendicular surfaces but according to the latest reports from the Chinese media, the mini SUV transformed all of a sudden. And now it looks dangerously close to the Range Rover Evoque.
Geely, the owners of Volvo has come up with a compact SUV that mimics the popular Range Rover Evoque. Of course the the GX5's grill and headlamps are larger and the fog lamps are of different orientation but that does not qualify to be called as a whole new design.
The Geely mini SUV is powered by 1.3 litre turbo charged petrol motor that puts out 133 bhp of power and 220 Nm of torque. The Geely GX5 is expected to be launched in China sometime next year.
We are sure that the newly formed JLR-Chery joint venture won't be amused to see the new Geely GLEagle Gx5!
[Source: Autohome.com.cn via Carnewschina.com