To go on sale in China during the first quarter of 2015.

Chinese car maker and parent company to Volvo, Geely Auto, has launched its flagship sedan for the Chinese market. Called the Geely GC9, the vehicle is inspired by the Emgrand KC concept which was showcased at the Auto Shanghai 2013. To go on sale in the first quarter of 2015, the GC9 will be called 'Bo Rui' in China.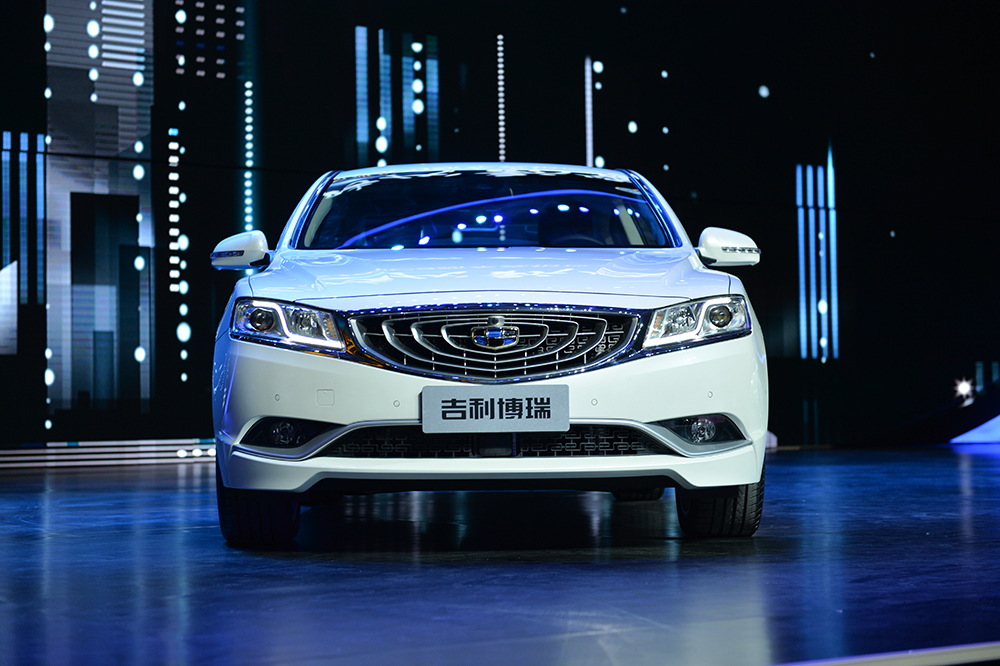 Penned by Geely design VP, Peter Horbury, the GC9 is 4,956 mm long, 1,860 mm wide, and 1,516 mm tall. Measuring almost 3 meters in wheelbase (2,850 mm), the vehicle comes with a well proportioned exterior and a premium-looking interior complete with an 8-speaker Harman sound system. The fastback-like rear styling with a sloping roofline helps the car stand out.
Other features include the ability to stream internet in the vehicle using 3G connections, an HUD (heads up display), airbags (front, side, and driver knee airbags), a 360 degree camera, an automatic parking system, an automatic brake in case the distance with the vehicle in front is detected to be fast closing.
Powering the vehicle will be a range of three petrol engines, out of which two are all-new units. The already present 2.4-litre naturally aspirated engine makes 160 hp of power and 210 Nm of torque, the new 1.8-litre 4-cylinder turbocharged engine makes a slightly higher 180 hp of power and 250 Nm of torque, while the flagship 3.5-litre V6 makes a maximum power of 270 hp and 345 Nm of torque. All three engines will get a 6-speed automatic gearbox made by Drivetrain System Internationals (which is also a part of the Geely group).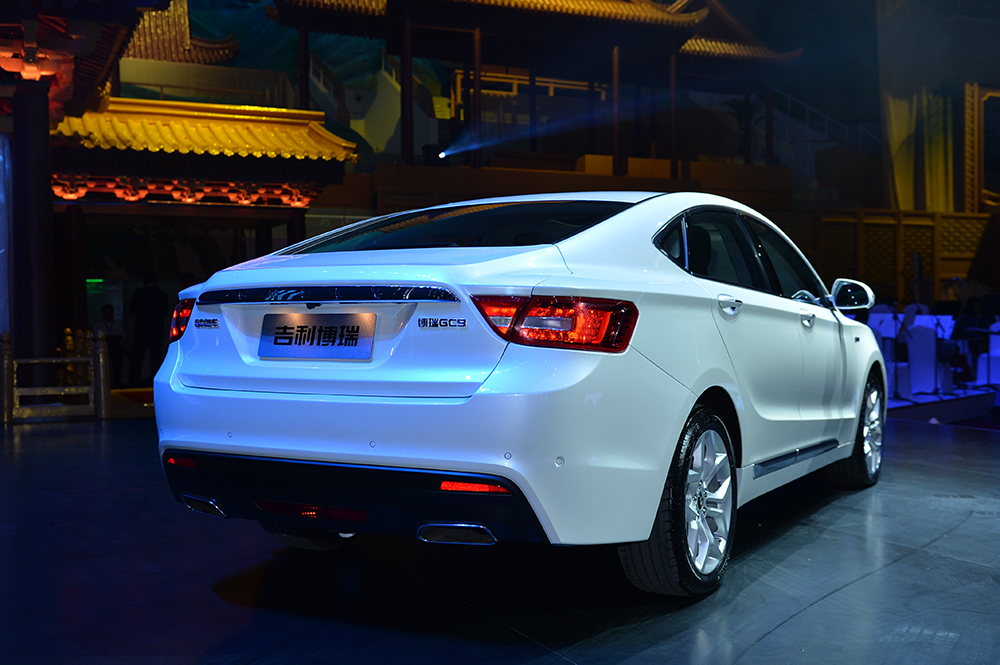 Also read: Geely GC9 flagship sedan revealed
Designed under Peter Horbury and his team (which works from four design centres - Los Angeles, Gothenberg, Shanghai, and Barcelona), the GC9 is said to be a global product. Volvo sorted the chassis, Prodrive (Australia) took care of the suspension, while Belgium's LMS worked on the vehicle's NVH Noise Vibration and Harshness) characteristics.
You can read the press release below the gallery for more information.
Geely GC9 launched - Press Release
[Head to Slideshare if you can't see the press release above.]