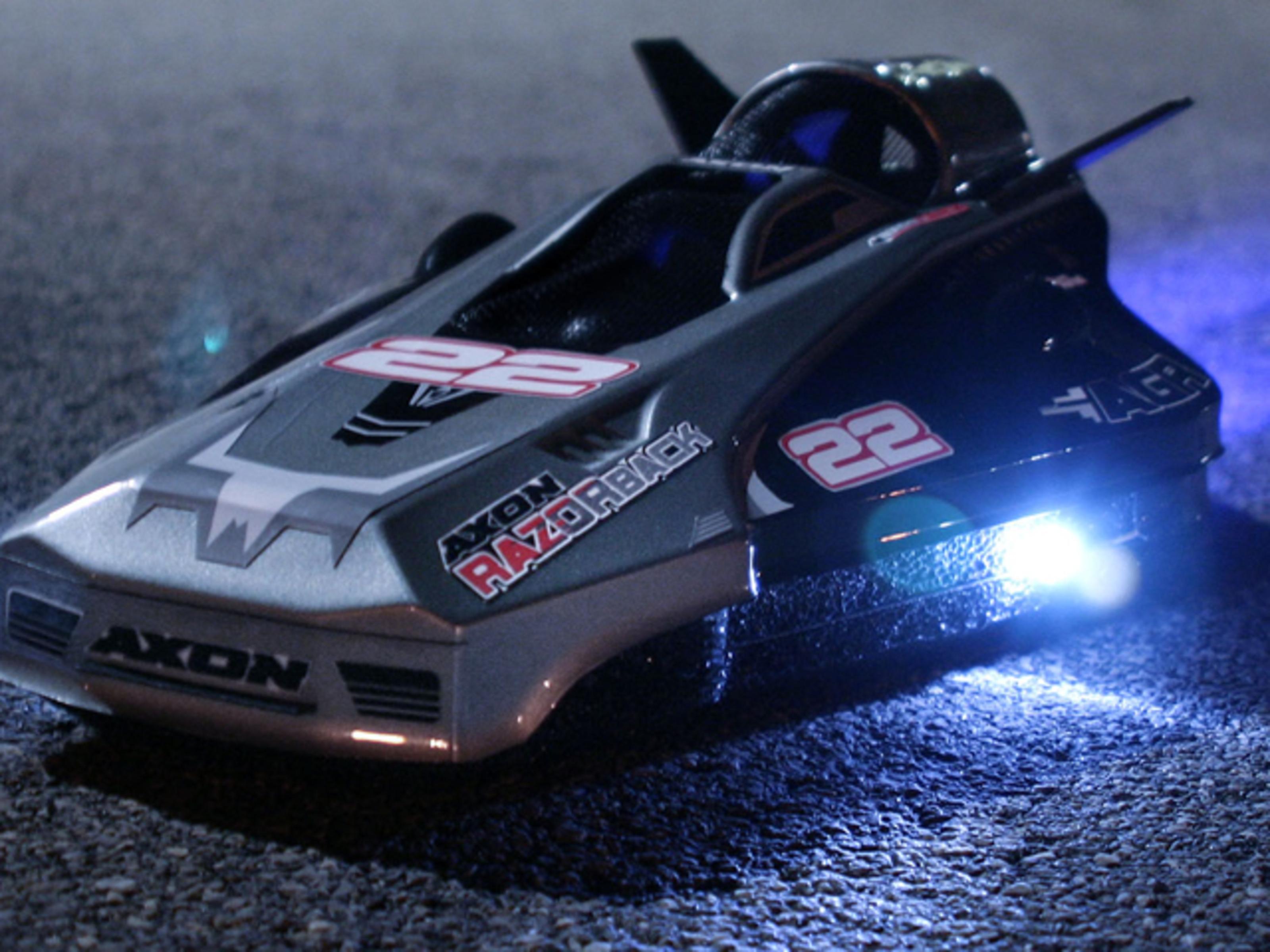 You have at most seen kids playing with flying saucers but over here is a super-cool car introduced by Axon Racing systems, USA which hovers in air while moving at a high speed of 25mph instantly and even better is the motor upgrade option, which will get this baby doing 50 mph- enough proof for guys who always thought thick and wide wheels were totally imperative for having fun on the open road.
This is the World's only Anti-Gravity Racer car which will be available at a price of $239.95. A full kit with the car along with a 3-channel 2.4GHz surface radio as well as a 3-cell 1300mAh 25c Lipo Battery would cost you $299.95.
Axon Razorback is made of highly durable materials like Lexon for the Body shell and polyethylene foam for the bottom, which makes the build very strong, although its EuroNCAP ratings were not released during its launch. It uses dual Brushless motors and moves over smooth surfaces and it is capable of jumping, drifting and racing. A dark environment won't scare our gadget, as the low-flier will continue hovering with its lights on. Looks cool too!
Axon has come up with innovative technologies like Maglev train system which is based on magnetic propulsion and levitation and with two high powered ducted fans, where one of them blows against the ground which keeps the car above the surface, without spreading dirty dust around. All in all, this is a pretty neat toy to have on a boring Sunday afternoon. And hey, are there any speed limits for R/C cars in your country? We sure would like to know ;)
Click through for additional picture and video!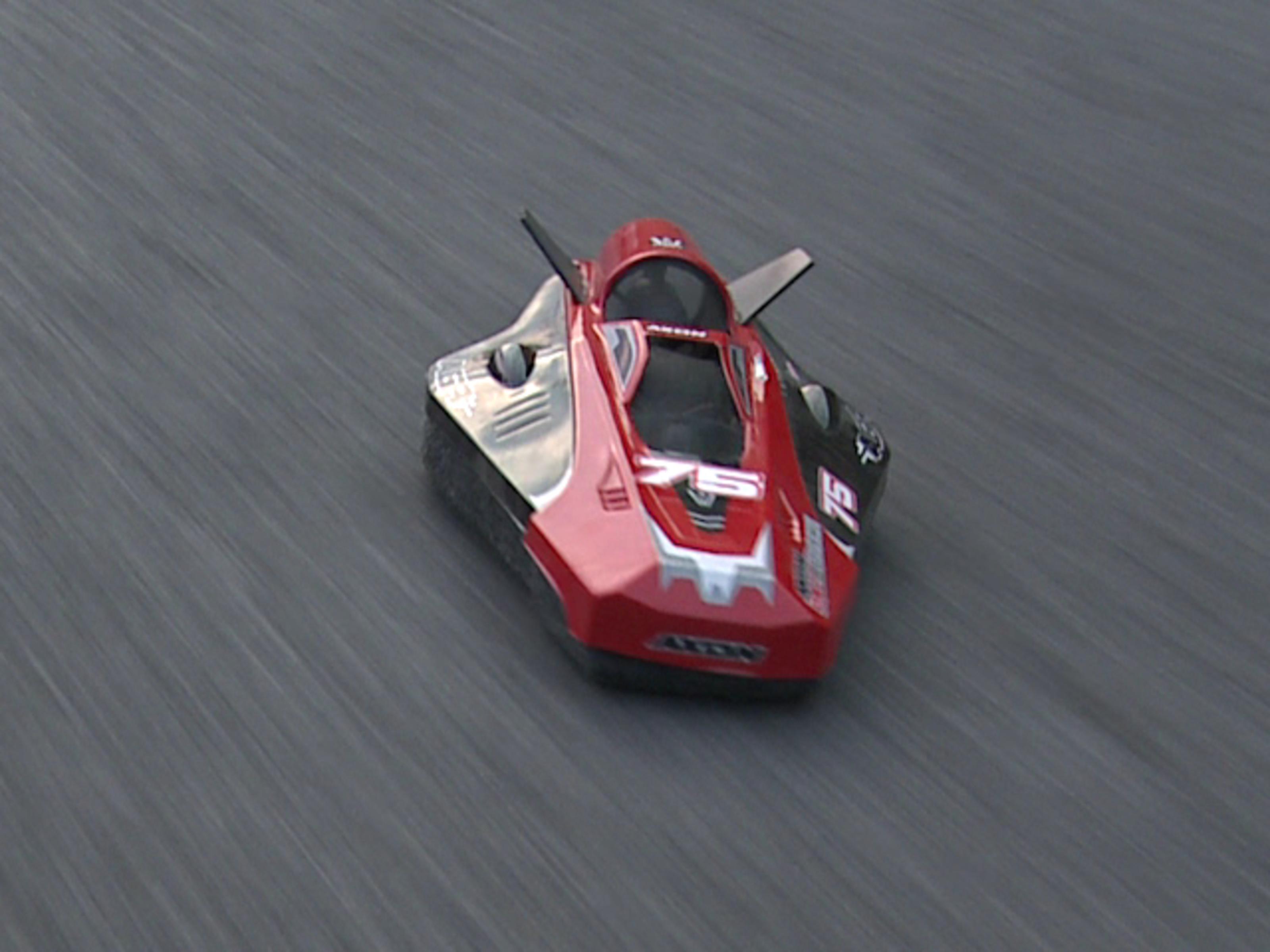 Demo Video-

Source- Techpin