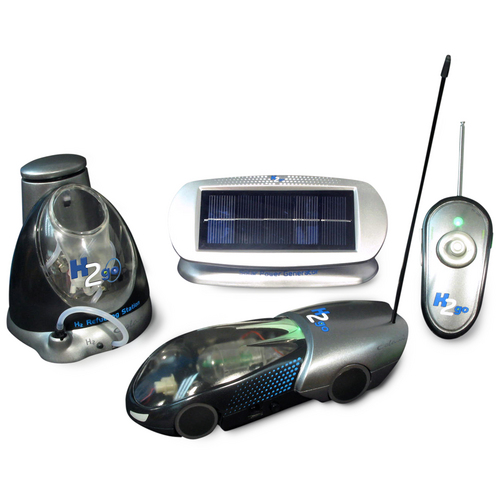 Over here is a terrific radio controlled race car which amazingly runs on hydrogen created from water and sunlight. Together with the gadget you get something called as the refueling station. When you pour water into it, the hydrogen and oxygen molecules get separated via electrolysis with the help of sunlight and this process takes around 3 minutes.
Now, when you plug the car into the refueling station it takes less than 5 seconds to refuel and with this amount of energy, the car can run between 5 to 7 minutes, and reach speeds as much as 80 mph!
That's not the best part. How delighted would you feel when you read the price of the entire package costs a mere $129.99. :) From this point on you don't need to worry about buying fresh new batteries every time for your toy unless and until you get water. ;) Have fun, but don't end up with a ticket for over speeding!
Source: e-Toys