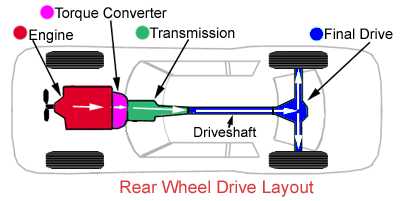 Written specially for Indian Autos Blog, by Autoindustrie, who is an anonymous blogger at autoindustrie.blogspot.com
Last month, GM's product "Czar" and vice-chairman of global product development Bob Lutz announced that GM is cancelling development of the next generation Zeta large RWD car platform, citing difficult economic and environmental concerns as the reasons. The most popular models spawned from the current GM Zeta platform (also referred to as GM's Global RWD platform) are Chevy Camaro and Holden VE Commodore.
GM is not alone, Ford Australia too has mulled over possibility that its hugely popular Aussie Ford Falcon will eventually be a FWD model by the next model change. While one cannot imagine a FWD BMW, putting the Mini aside, the Bavarian manufacturer would need to look into FWD soon as the market shifts away from large RWD sedans in favour of smaller FWD premium cars.
Mercedes currently has the FWD A-class but is hardly making money out of it due to its very costly "sandwich construction." This will be dropped in a favour a more traditional design in the next model change, and Mercedes will be expanding its FWD models line-up from the current A-class and B-class to 4 models, including a CLS inspired A-class and a compact SUV derivative of the B-class.
Most car enthusiasts often expound the view that to attain driving pleasure, you have to go rear wheel drive. The excuse often given is that the set of wheels doing the steering should not be burdened to do the driving as well; the front wheels should just do the steering while the rear wheels do the driving. But is it all that straight forward?
With increasingly tough environmental and fuel economy legislation being drawn up not only by governments of Europe and USA but also developing markets like China, the future of mass market RWD cars seem bleak. UK will be slapping punishing taxes on high CO2 emitting cars, and many of these will be large RWD saloons while cars that emit below 99g of CO2 per km will be exempted from paying road tax, which increases rapidly as a vehicle's CO2 emission increases. USA is implementing fleet wide mandatory minimum fuel economy standards via its CAFE regulation. China has been mulling imposing a combination of fuel tax and car taxes to encourage use of fuel efficient / zero emission vehicles.
The regulatory trend for all the major car markets is clear. And car manufacturers don't design an engine or transmission to only last a few years in the market. They need to ensure that their designs continue to remain legal all the major car markets around the world. In the light of all these, FWD suddenly becomes a more attractive option than RWD. Expect to see a surge in interest for compact FWD cars – which is good news if you are one of those who appreciate nippy handling small cars. Not so good if you are horsepower junkie.
But is FWD that bad? RWD powertrains might offer superior weight balance and the widely touted "driving pleasure," might the distance power must be transferred between the engine and the driving wheels meant that mechanical losses due to increased friction and the added weight penalty from having more components meant that compromises in fuel economy and exhaust emission are inevitable. Of course, there will always be Ferraris and Porsches well into the foreseeable future, though they may appear in vastly different forms (read : diesel and hybrid). I am talking of RWD saloons, specifically BMW models – a brand who has made RWD as a core part of its identity.
I suspect a large portion of the car enthusiast market's preference towards RWD is largely due to motor journalists' constant harping on the superiority of RWD setup, not to mention BMW's highly effective marketing. But if you would pause for a moment and think objectively, does RWD really matter in 90% of the time a car spends on the road? Can a driver really notice the differences between FWD and RWD in 90% of the time when the car is pottering around city traffic or cruising along trendy boulevards?
Take for example the BMW 1-series – it is RWD and as such interior space is seriously compromised. But drive it back to back against a FWD Volkswagen Golf, or even a humble Ford Fiesta and you'll be surprised how well these cars drive, not to mention their far more resolved ride quality compared to the BMW's jarring stiff ride. Even BMW's own Mini drives just as well, if not better than the 1-series, and it's a FWD. Of course, BMW engineers knew it all along that objectively it made more sense to build a FWD hatchback. But pressure from the marketing guys meant that they had to stay true to their RWD only philosophy.
For so many years, BMW have been preaching about the superiority of RWD and the 50/50 weight distribution of their cars. It is not easy for them abandon the philosophy. This is the risk when one banks too much on one particular idea / technology.
RWD might work very well on cars such as Mazda Miata roadsters and Lotus Elise – these are cars developed for a very specific application and for a very specific group of drivers. They work very well in places like the Nurburgring. But in reality, a properly sorted FWD chassis provides a far more exploitable package to the average driver on most road conditions, without all the necessary compromises in interior space as in a RWD car.
Ford Europe's chassis guru Richard Parry Jones (often referred to as RPJ) has produced some of the finest FWD cars in recent time – the Fiesta, Focus and Mondeo. As has Volkswagen and to a certain extent even Honda and Suzuki.
A former Lotus chassis guru once said that during the development of the FWD Lotus Elan in the 90s, they tested a FWD and RWD European Corolla. Both Corollas had almost the same weight, same power, same tires and wheelbase. But it was the FWD car that posted faster lap times in both wet and dry conditions. Not to mention how much more spacious inside the FWD car was. Of course the next Elise returned to RWD because the advantages of FWD did not appeal to Lotus buyers, who loved subjective appeal of an over-steering car. Audi's Jorg Bensinger, the father of Audi's legendary Quattro system once said all cars should either be FWD or 4WD.
The main advantage of RWD setup is its balanced weight distribution and the ability to provide a progressive over-steering characteristic enjoyed by enthusiast drivers. But when car companies start ramping up the power output to a point that the car is undriveable without any electronic driving aids, then the choice of RWD becomes questionable as it goes against the whole "balanced" philosophy of RWD. Then RWD becomes nothing more than a marketing gimmick, along with those ridiculous horsepower outputs.
Many of the high powered uber-German sedans / estates are guilty of this. Egos aside, a nimble small hatch / roadster provides a more fulfilling driving pleasure, uncorrupted by nannying electronics. Which why I am looking forward to a world of more better driving hot hatches and less 600bhp sedan / estate. Thus, I was pleased when the head of Mercedes-Benz's tuning division, AMG's  Volker Mornhinweg announced that the horsepower war is over. It took a recession to bring these horsepower junkies down to reality. 600bhp cars don't teach you to be a skilled driver. A small and agile car teaches you to be more sensitive to all your senses and promotes driving finesse. Plus their limits of handling are easily reached, thus they don't suddenly lose traction and breakaway suddenly at very high speeds.
In short, there are applications suited for RWD, FWD and AWD / 4WD. But it is not an infallible believe that one powertrain is superior in all types of cars, or that only RWD cars can deliver driving pleasure. As Ford Europe's RPJ have shown, it's all in the setup. The days of "King of Torque Steer" Saab 900 Turbo are long gone. Advancement in suspension and tire technology have removed many of those negatives associated to FWD. It is not perfect, but on the right sort of car, it sure is damn close to the best of RWDs. And as a bonus, you get a larger trunk and cabin space, lower economy and exhaust emissions which keep the anti-car lobby greenies and governments happy.
Written by Autoindustrie, who is an anonymous blogger at autoindustrie.blogspot.com. He is a former auto industry executive and is currently a motor industry researcher based in Kuala Lumpur. You can catch his earlier article on the Tata Nano in case you missed it.