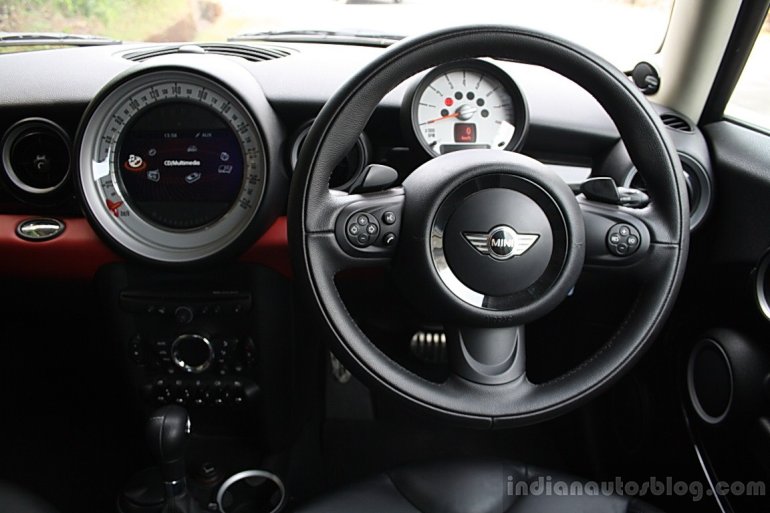 Nobody mastered the relaunch of a brand as efficiently as BMW did with the iconic Mini.
The original classic Mini was one of the most significant cars of its century and rightfully so. It can be safely regarded as the trend setter of the low cost front wheel drive small car layout that has been followed universally by small cars since then. The relaunching of the Mini was a success because the proportion of the heritage and modernization was absolutely on the mark.
Guys at BMWblog.com got a chance to interview Mini's design boss Mr. Anders Warming at the LA Auto Show and he gives a little insight on what to expect from the future Minis. According to him, the main words that describe future Minis are Connectivity, Small and Lightweight.
On the future interior design Mr. Warming said: "We're going to be focusing increasingly on issues like connectivity, because that's part of the life that people live, and obviously we also have a big display as far as the connectivity today, but this will also be a central pillar in the future design of MINI interiors. One thing that I always say and that is very important for me to put is that the round display in the center of the MINI is here to stay. I believe that the central display in each MINI is an icon, and this is where all our connectivity really has to have a inner stage, where people could really live their connected life through the central display."
He also added that the Minis will always revolve around the minimalistic approach and will try to be the smallest and lightest vehicles in their respective segments. Even 20 years down the line, Mr. Warmings expects the Mini to remain as a maker of beautiful cars that strongly represent heritage.
[Source: BMWblog.com]