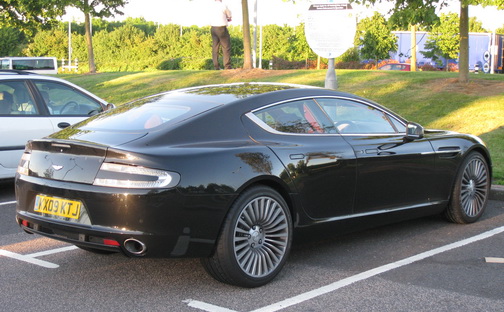 The Aston Martin Rapide concept was unveiled three years back. Back then the word 'recession' was confused with 'depression.' Who really cared? Aston engineers and customers were fully protected from both, thanks to the development and the expectation and enthusiasm of viewing the fully finished product shortly after.
However, times changed quickly. Depression and recession now go hand in hand. Development times have expanded like the universe - lay offs, pay cuts, budget slashes, (bankruptcy filing) and all that have helped for the wrong reasons.
After all the drama and delay, finally, the Aston Martin Rapide will be made official at the Frankfurt Motor Show. It is supposed to be powered by a 470HP 6.0-liter V12 engine delivering about 600Nm torque.
Recession or no recession, fully expect the price tag to remain unscathed. The Aston Martin Rapide is expected to carry a £110,000 price tag when it goes on sale.
Cheap. (If you were the Sultan of Brunei)
P.S - If you don't have the interest to attend the show in Frankfurt or want to desperately see the car, then you should take a look at the Aston Martin category page every day from today.