UPDATE: Exclusive Hi-resolution Image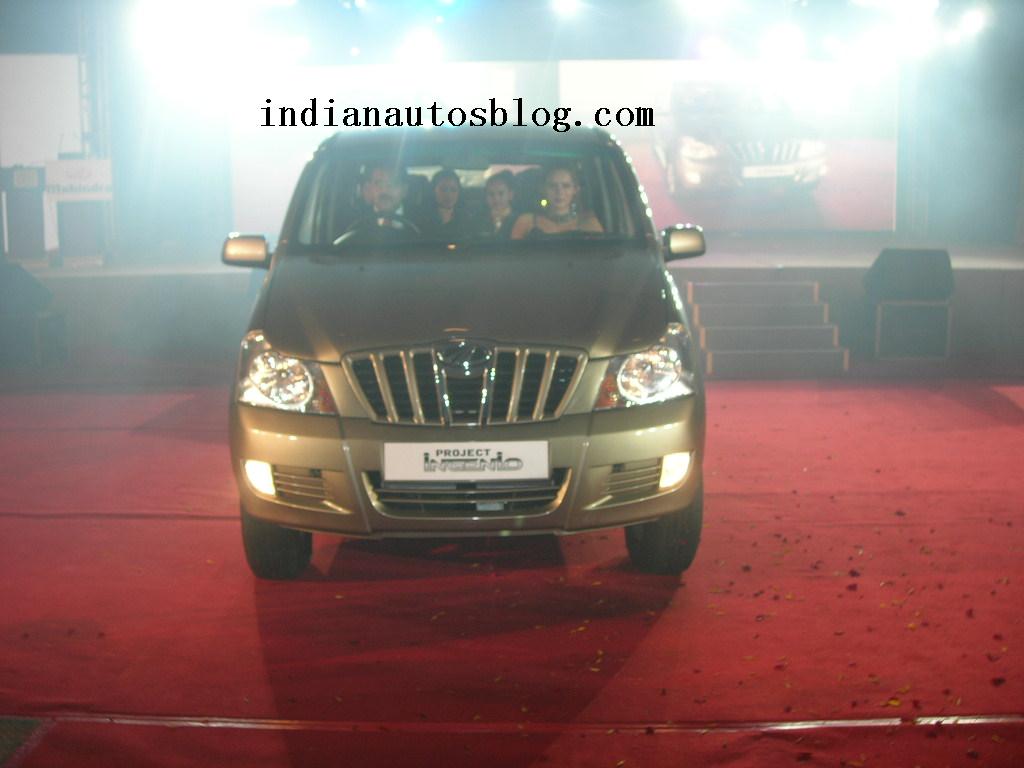 We have treated you to one image of the Mahindra XYLO previously. Now, we have two more images which show the front profile of the vehicle completely.
The Mahindra XYLO is an MPV that's supposed to put an end to the life of sedans in India. I don't think that'll happen with Mahindra themselves developing a 4-seater electric car which might be a sedan and JV partner Renault sells the Logan, with more sedans in the pipeline.
What the XYLO will do is provide customers with a big and stylish car at a low price. We also think this will be Mahindra's trump card to pull them out of the situation which the economic conditions in the country have got them into. Whether the XYLO's platform will be used to churn out pickup trucks (As building a sedan on it will contradict Mahindra's claim) is yet to be seen. The XYLO will be sold in many countries abroad, ones even as far as Egypt.
With the teasers and a terrific microsite, the Mahindra XYLO has become the Tata Nano of 2009 in a way how people are looking forward to it. Full points to Mahindra- They have made everyone talk about it.
The Mahindra XYLO will be unveiled on the 13th of this month. We'll be bringing you more exclusive images and information as they come to us. So we don't have to tell you to stay tuned to IAB, do we?