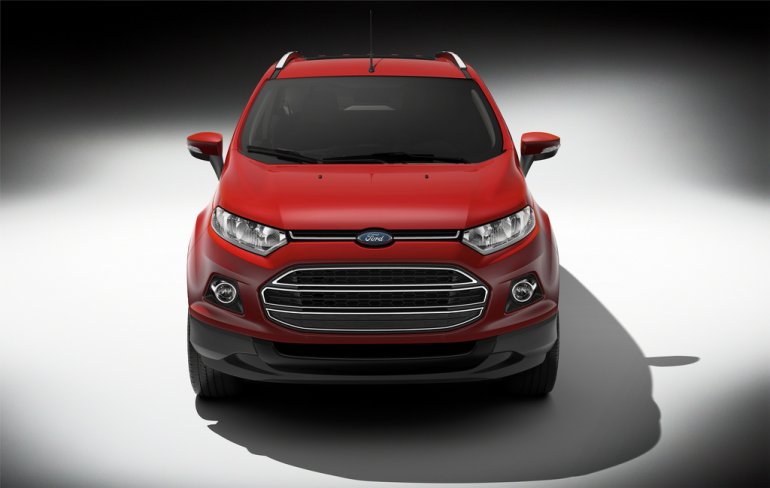 The Ford EcoSport is making many a car buyers in India to postpone their purchase plan until its arrival and we too could not wait to see it here.
The Paris show-goers can find the EcoSport sharing the limelight with other 'One Ford' cars such as the new Mondeo and the New Fiesta.
Ford announced that the sales of EcoSport will commence in Europe in eighteen months and will supplement the Ford's SUV lineup comprising of the Kuga, and the Edge which will be launched in the years to come.
"Ford EcoSport combines the value, quality and fuel efficiency of Fiesta, with the exciting look and feel of a modern SUV", said an optimistic Mr. Nick Collins, director in charge for global B Segment vehicle line, Ford.
EcoSport is the first global Ford to be developed completely in South America and hence it first went on sale in Brazil earlier this month.The last generation EcoSport was a massive hit it Brazil with sales crossing 7,00,000 units and Ford expects the new model to go even further.
In their Paris motor show press release, Ford stated that India and China are the key growth markets for the EcoSport SUV and the launch will happen next year.
Ford India will roll out the EcoSport SUV in February and we will tell you when to get reach for your cheque book to order one.