Ford has officially revealed the all-electric Mustang Mach-E, which is the company's first bespoke electrically powered SUV. This Tesla Model Y-rival is claimed to produce 337 PS in its current range topping version, while a full GT model churning out 465 PS is slated to make an official debut in 2020.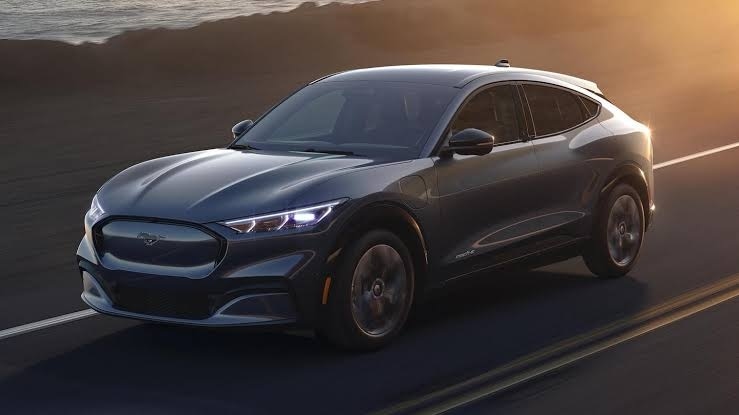 The Mustang Mach-E moniker is inspired from the first-gen Mustang's Mach-1 variant. But the similarities aren't just limited to the name as the EV strongly echoes of the Mustang's character, especially from its exterior. The Mach-E comprises the same long hood, wider rear haunches and some other physical features such as the badge and front and rear lights. Murat Gueler, Ford's European design chief was quoted saying: "The approach was to put this car in a unique spot: only Ford can do Mustang. In the next few years there will be hundreds of EV nameplates, but with Mustang we can load up with emotion and drama."
The Ford Mustang Mach-E comes with a closed-off main grille at the front, which is flanked by sleek swept-back headlamp units embedding futuristic looking LED DRLs. Instead of the conventional door handles, it come with buttons that pop open the doors along with small holds protruding from the front doors. At the same time, the SUV can be accessed with the smartphones as keys or a keypad built into the B-pillar. Overall, the Mach-E sports crossover-inspired aesthetics, while featuring very fluidic and smooth design lines making it look very upmarket and at par with its rivals.
Inside, it features a very minimalist interior. Its dash is decorated with a vertically placed 15.5-inch touchscreen which controls majority of its systems. It comes equipped with the latest Sync 4 operating system which is capable of accepting over-the-air updates. Moreover, a neat looking 10.2-inch digital cluster for the driver further complements its modern-looking interior space.
The Mustang Mach-E is based on a new Ford EV platform known as Global Electrified 2, or GE2. This is a reworked and heavily modified version of the C2 architecture. The company says that inputs from the designers were put to use into setting the platform's dimensions which enabled the Mach-E to retain the Mustang's extended hood which is considered an iconic design feature.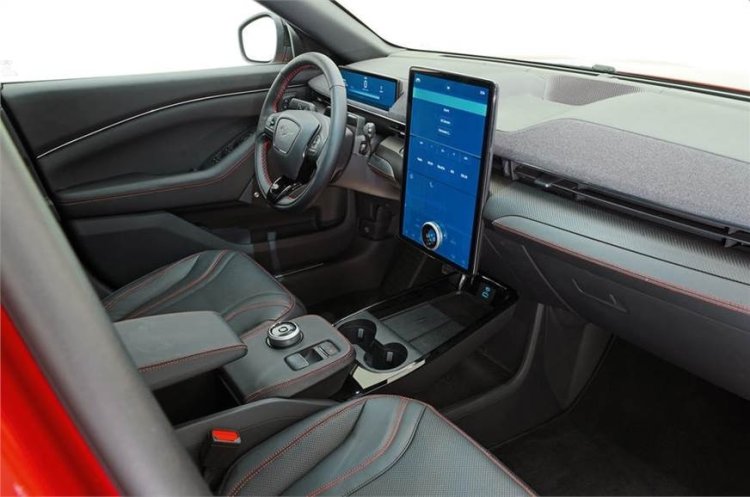 Also Read: SYNC 4 infotainment system introduced, to be offered in India-made Ford C-SUV?
As for the mechanicals, the Ford Mustang Mach-E will be launched initially with two battery pack sizes and three power outputs. The base entry-level variant is going to run on a single motor pushing out the power to the rear wheels with either a 75 kWh battery and 258 PS motor or a 99 kWh battery and 289 PS motor. Both the configurations will push out 416 Nm of peak torque and will deliver a WLTP range of around 450 km and 595 kms, respectively. There will also be a twin-motor, all-wheel-drive configuration available which will utilize either a 75 kWh battery and 258 PS or a 99 kWh and 337 PS; the torque output of 582 Nm will be common and so with the sub-7.0 seconds 0-100 km/hr timing. In this double motor configuration, the Mustang Mach-E is claimed to return 419 kms and 540 kms of respective ranges.