Besides its volume models, Ford is showcasing the Ford Mustang and the Ford GT sports cars at the 2016 Bologna Motor Show.
Ford Mustang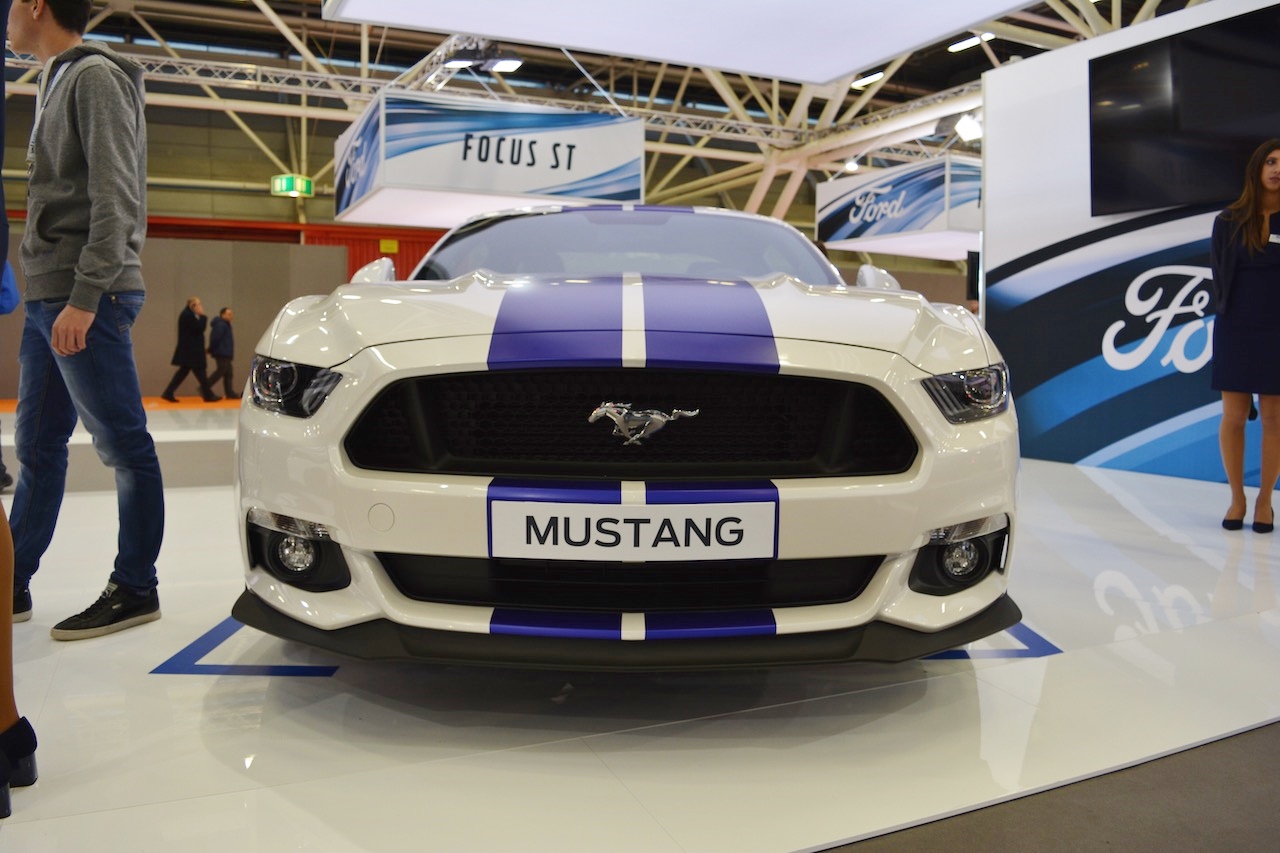 The Ford Mustang is available in Europe in both fastback and convertible versions. It measures 4,784 mm in length, 2,080 mm in width (with mirrors) and 1,381 mm (convertible: 1,394 mm) in height, and has a wheelbase of 2,720 mm. In the UK, a total of eight configurations are available.
Engine options include 2.3-litre EcoBoost and 5.0-litre V8. The 2.3-litre turbocharged four-cylinder petrol engine produces 317 PS and 432 Nm of torque, while the 5.0-litre naturally aspirated V8 petrol engine churns out 416 PS and 530 Nm of torque. Transmission choices for both engine models include 6-speed manual and 6-speed automatic.
2017 Ford GT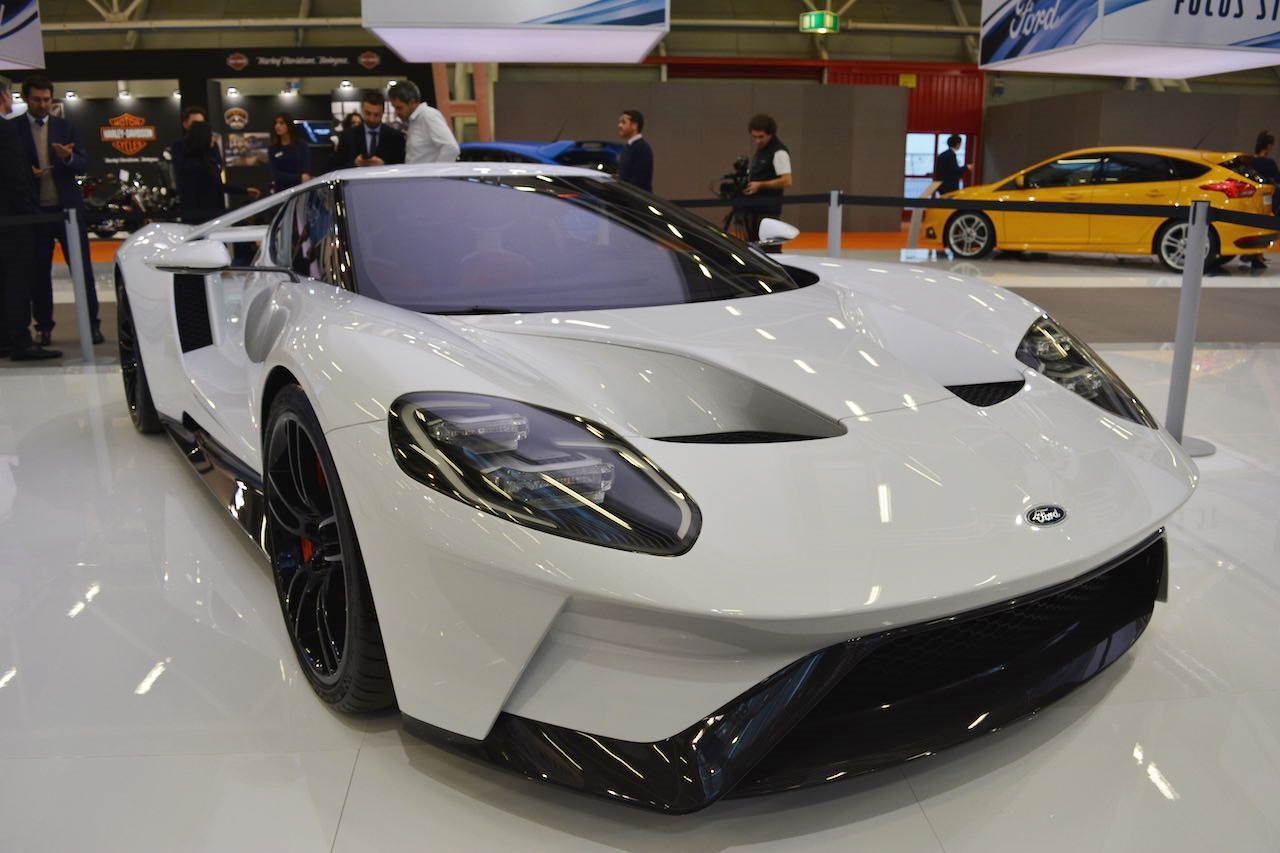 The 2017 Ford GT is one of over 12 new Ford Performance vehicles arriving by 2020. It's powered by the most powerful production EcoBoost engine ever, a 3.5-litre twin-turbo V6 petrol engine that produces more than 600 hp. The mid-mounted engine is paired to a 7-speed dual-clutch transmission which sends drive to the rear wheels.
Only 1,000 units of the second generation Ford GT are planned to be built at its exclusive facility in Canada, which is to begin production this month.
Ford Mustang at 2016 Bologna Motor Show - Image Gallery