Ford has unveiled the Ford Mustang 50 year limited edition at the New York Auto Show to celebrate the 50th anniversary of the Mustang. It was here at the New York Auto Show in 1964 that the Ford Mustang was brought to life.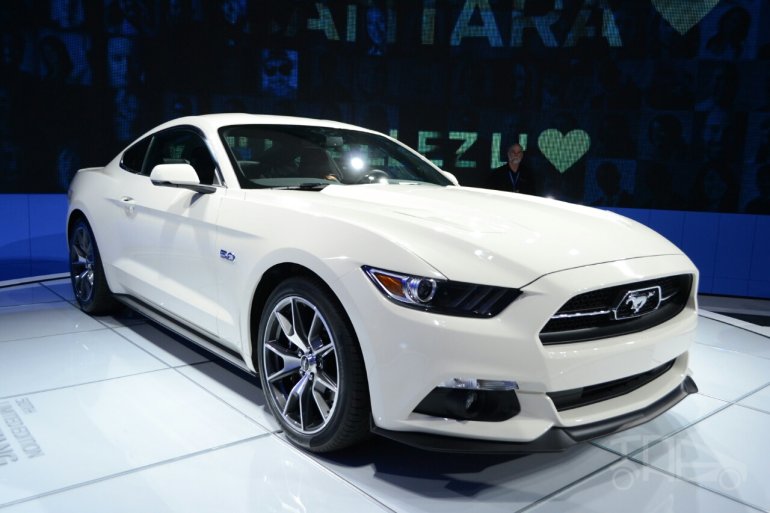 Ford will make 1,964 units of the special Mustang in two new colours - Wimbledon White and Kona Blue.
Exterior features unique to the limited edition Mustang are the soft chrome surrounds for the three LED blades forming the rear combination lamp, and louvered rear quarter windows.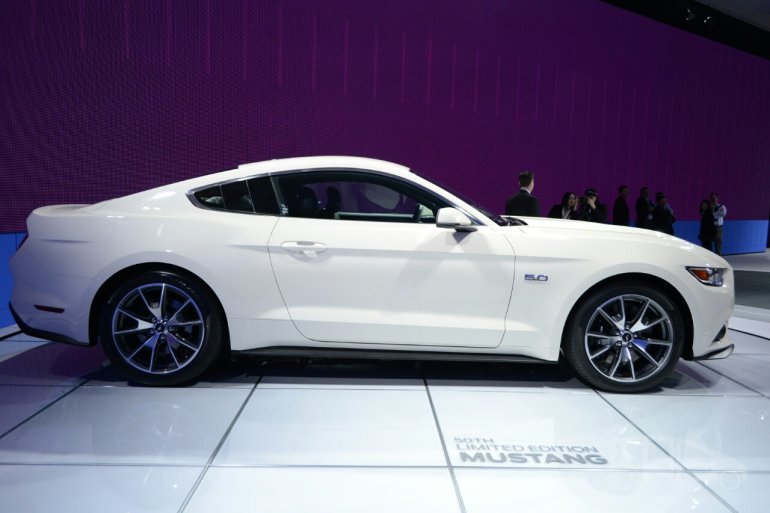 The aluminium trim panel that houses the instrument panel features an axel spin finish and the serial limited edition badge on the passenger side. These touches are unique to the special edition.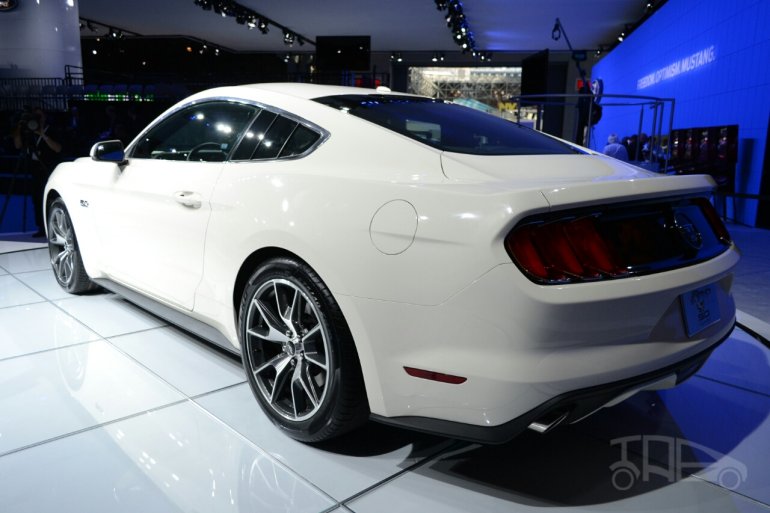 Ford has fitted the special edition with a Performance Pack. Power is derived from a 5.0-liter V8 engine that churns out 420 hp and comes in manual and automatic gearbox variants.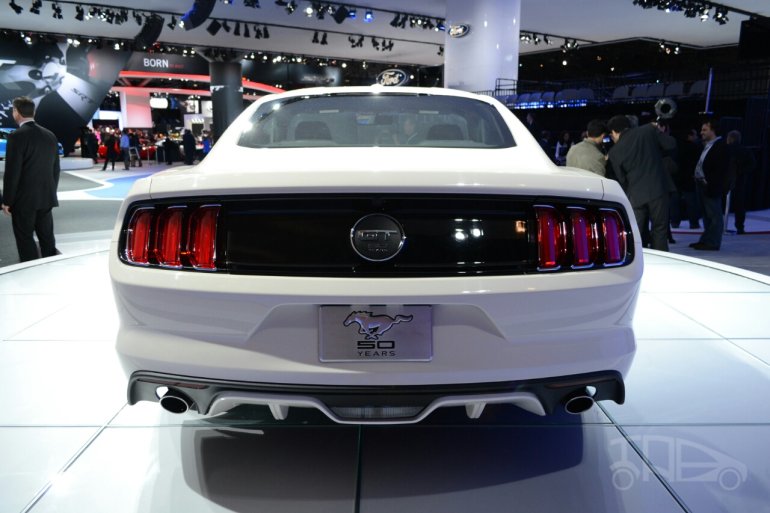 Bill Ford, executive chairman, Ford Motor Company -
We wanted to provide our most dedicated fans with the emotion of the original Mustang in a 21st century car. With this 50 Year Limited Edition, I believe we have accomplished our goal.
Ford Mustang 50 year limited edition - Press Release
[Can't see the release here? Head to Slideshare]