Ford Motor Co. has started to use its new tagline "Go Further" globally.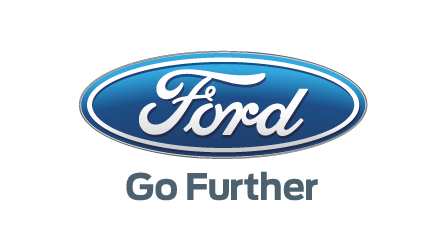 This one replaces the earlier marketing campaign started in 2008 that used "Drive One", it conveyed the message of the global approach that Ford utilizes for its products. India can recognize an earlier slogan "Feel the Difference" used widely during the introduction of the Figo two years ago.
As you'd know Ford does not make market-specific moves and an important update like a change in a tagline will make its way into the Indian market in quick time.
"We are not trying to invent a new reality at Ford. We are just telling people what we are doing." Mr. Jim Farley, the head of global marketing and sales for Ford commented on the shift.
Though Ford has made fast progress in USA and is expecting to take over the SUV market in China with its B and C size offerings, it still has a long way to go here in India where the Figo and Fiesta Classic are the only decent performers. The new Fiesta has been a hit in diesel, but the combined volumes have not been anything to write home about.
Ford is taking its time with the EcoSport and if it can work out a fabulous pricing strategy, there are no deterrents to its success. Its going to take Maruti, Hyundai and Mahindra time to develop a mini SUV that can compete with the EcoSport. Renault's dealer network and brand image are under construction and that leaves Ford with an unattended playpen. Maruti's XA Alpha may not come out before Auto Expo 2014 giving Ford roughly 12 months to serve all the mini SUV buyers they can find.
At the marketing front Ford is planning to make the Blue Oval logo less visible and in the long run make the product brand stand out and make the oval logo vanish, at least from the mind of the customers. The company is trying to infuse more confidence into names like Fiesta, Focus, Mondeo, F150 and Taurus. It hopes these products, with their respective USPs, can be a bigger brand than the Blue Oval.
These steps are also being taken in order to refrain people from making any negative conclusion about the brand based on the badge it carries. Makes sense?
[Source - Blogs.WSJ.com]