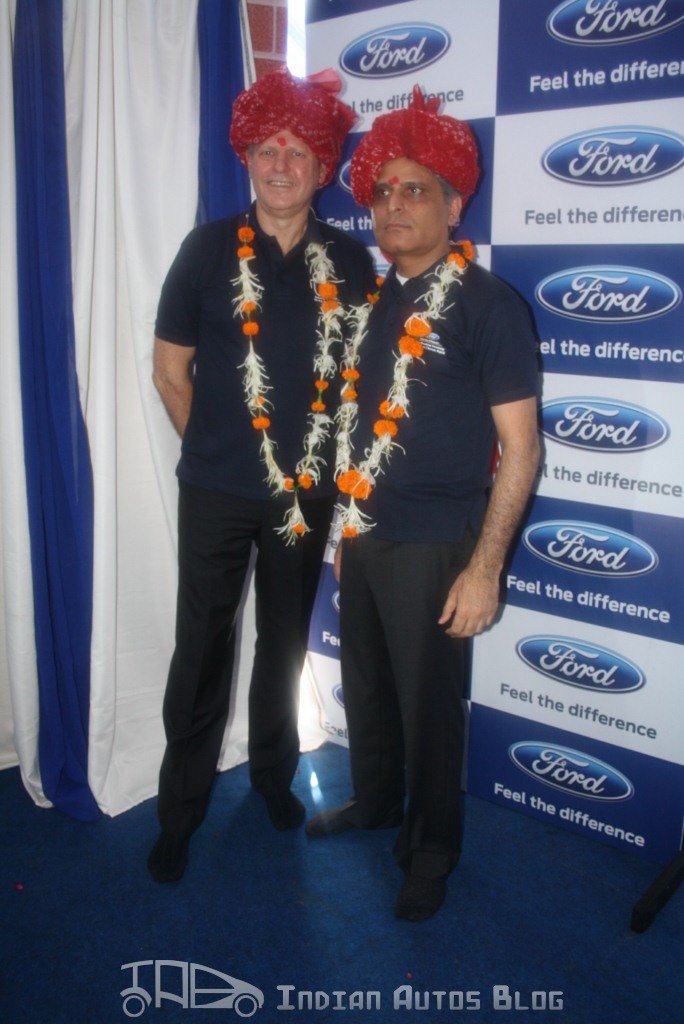 At a recent conference, IndianAutosBlog.com sat down with Ford India's President and Managing Director, Mr Michael Boneham to discuss about the paradigm shift in consumer preference towards diesel cars. We fired our questions and Mr Boneham wasn't the one to shy away or show nervousness on the facts and reality.
IAB - What is your view on the rapidly changing diesel:petrol ratio? How is Ford India coping with this shift?
MB - It's not easy; But we got to work with the supply base. Fortunately we have a flexible engine plant both able to be made (petrol and diesel) on the same assembly line (in Chennai). That helps us but its more in the supply base. We are working with the supply base to break the constraints. For instance this month we will produce double the number of diesels for the Fiesta that we did last month.
For the Figo there's a long waiting list for diesel. We anticipate that in 2-3 months we'll clear the congestion.
IAB - What about EcoBoost technology? With this shift is there any change of plans?
MB - I think its all about fuel economy, performance and price positioning. Ecoboost engines are still more expensive than normal engines because of direct injection and turbocharging (technologies). What we need to do is make the examination of is there a consumer demand and pull for that level of technology in here? It gives unbelievable fuel economy, same level of hybrid so we're looking at it very closely but we've still go to get the pull from the customers before we put the investment to bring it in.
IAB - Which variants does the customer prefer on the two newest launches Fiesta Classic and Fiesta?
MB - There's a significant level of diesel demand as we've seen with all products. We're focused on breaking the constraints related to the diesel. We expect this month to see a lot more flow out of diesel. I think its still too early to define a pattern. We'll just make an assessment.
Both products (Fiesta, Fiesta Classic) have been well received. We just got to make sure we get the right mix out there but in general it (demand) is more in the top-end (Titanium, Titanium+)
IAB - Do you plan to bring in brand-value boosting cars? There are some beautiful brand cars overseas which can be brought to India.
MB - Our view is let's make sure to get into India the vehicles that Indians can use and that's what our plan will be and we're going to bring in some fantastic products which is going to blow the customer away!
--
If you have been reading IAB, you'd know that Ford is planning to drive in different top hats of global platforms such as B-, C- and CD-Platforms. Ford India is assessing the situation and tweaking the production plans to cater to the diesel demand. Recently Mr Boneham was quoted saying that they have registered 1,000 bookings for the new Fiesta.