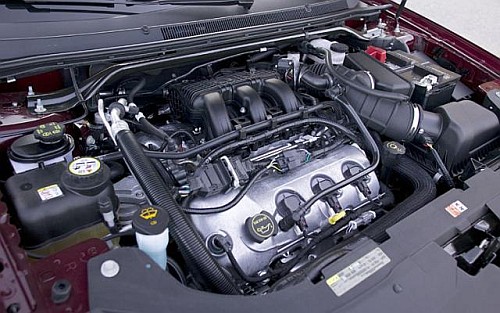 Ford India is doing extremely well in India at the moment with its hugely successful Figo. Ford has invested heavily in its Maraimalai Nagar facility near Chennai.
Ford's engine building plant is a world class facility with a annual capacity of 2,50,000 units. Now Ford has started exports of its 1.4l and 1.6l petrol engines to Thailand. The company has already been exporting its diesel engines to South Africa. Soon Ford's Chennai plant would become its hub for small engines.
Michael Boneham, President and MD, Ford India -
The first shipment of 1,000 petrol engines is a significant first step in our goal to become a major production and export hub of diesel and petrol engines.
Ford is strengthening itself in India as it has a number of new products to be launched in the next couple of years. Though the details of the upcoming products are not clear, we expect Ford to bring the next generation Fiesta (currently being tested in Chennai in its hatchback form), the next gen Endeavour and a new small car based on the Ford Start concept.
Ford has also announced that it would produce smaller Ecoboost engines in 3- and 4-cylinder versions internationally. These turbocharged direct injection petrol engines are both fuel efficient and immensely powerful. Ford also has the option of building the smaller displacement Ecoboost engines in Chennai and exporting it to Asia-Pacific, Africa and even Europe.
Source: mydigitalfc