At the outset, IAB would like to sincerely apologize to all the Ikon owners. The reason being we might have accidentally killed your bundle of joy.
We admit that recently we have been a bit harsh on the Ford Ikon. It all started when we heard the news that the Fiesta will be branded as Fiesta Classic. Then came the disastrous Ikon's sales figures of Jan 2011.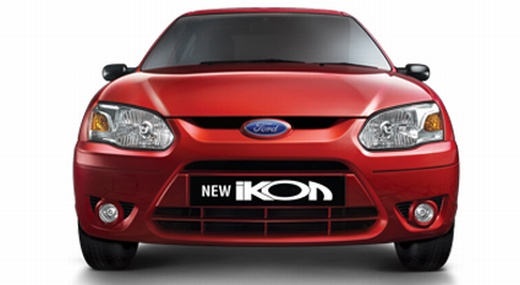 Now, sadly, the death knell has rung. Ford has pulled the plug on the Ikon after a 12 year long stint. Because of low demand and an outdated platform, the Ikon will no longer be sold in India.
Ford India president and managing director Michael Boneham -
We will be discontinuing the Ikon. We need to reduce the number of products in our production facility to allow for new products to be launched. The first of our eight new products will be unveiled later this year. We are committed to moving to global platforms but let me assure Ikon owners that significant and ongoing support will be given to them for parts and servicing
Touted as the 'Josh Machine' of India, the Ikon will always be remembered for its 1.6L engine which had a slam-the-driver's-head-in-the-headrest attitude and an annoyingly small steering wheel. (Ikon owners will know what I am talking about)
However, this means that Ford will not have any entry level sedan in the space. Does this mean that our prediction that Fiesta Classic will replace the Ikon in indeed true?
Petrolheads rejoice; Good times lie ahead!
Ford Ikon facelift Image Gallery
[nggallery id=15]
Source - DNAIndia