Ford has teamed up with Coca-Cola to make this Fusion Energi plug-in hybrid research vehicle. No, before you ask we'll clarify: This Fusion does not run on petrol blended with Coke!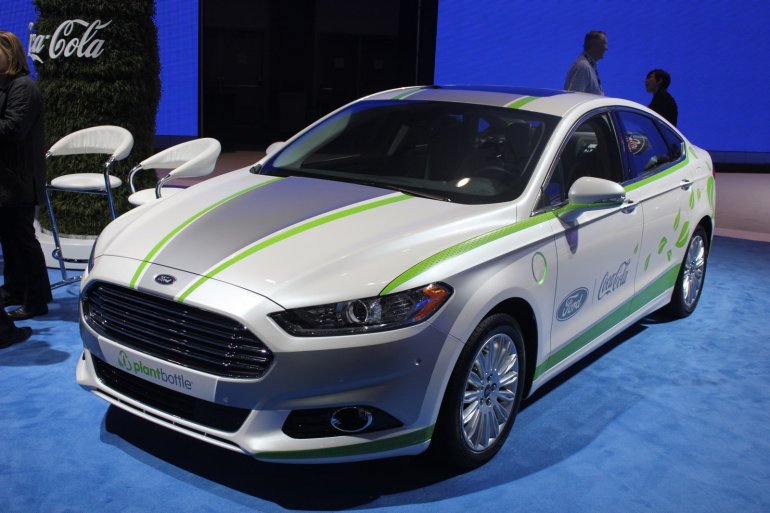 The interior fabric is made from the same renewable material used to produce Coca-Cola's PlantBottle Technology packaging. This material is used in interior fabric surfaces covering seat cushions, seat backs, head restraints, door panel inserts and headliners. Ford says that this research vehicle marks the first time PlantBottle Technology is applied beyond packaging.
According to the company's stats, if PlantBottle interior fabrics were used in the majority of U.S. Ford models, it would save nearly 4 million pounds (1.81 million kgs) of petroleum-derived materials, as well as save the equivalent of 295,000 gallons (1,116,000 liters) of gasoline and 6,000 barrels of oil.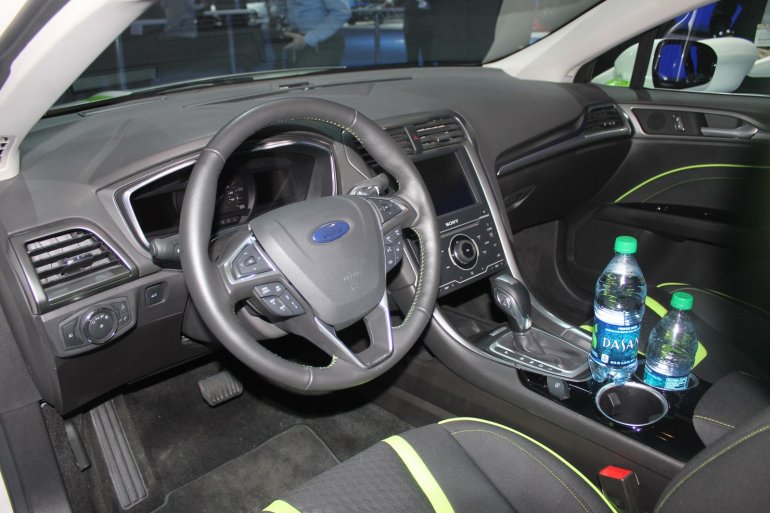 The Fusion Energi is powered by a 2.0-liter four-cylinder Atkinson-cycle engine coupled to an electric motor and an eCVT transmission. Ford claims its their most fuel efficient sedan, with an EPA-rated range of 620 miles (992 km) and an electric-only range of 21 miles (33.6 km). The base SE model costs USD 38,700 (INR 24.37 lakhs).
Ford Fusion Energi plug-in hybrid Image Gallery
Ford Fusion Energi plug-in hybrid - Press Release
[Head to Slideshare if you're unable to view the document above.]